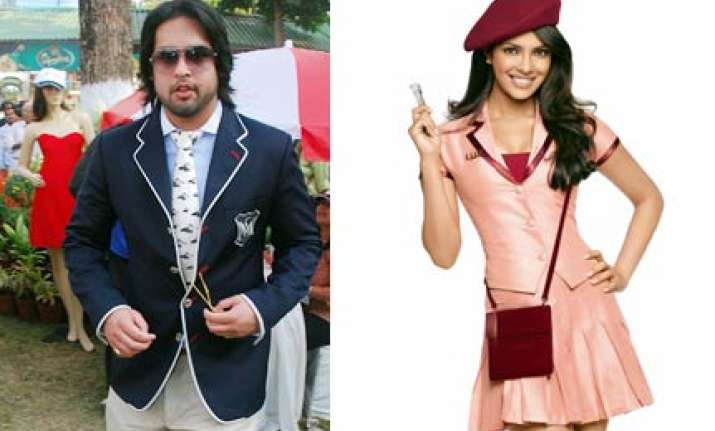 Bollywood actor Deepika Padukone would never have dreamt that her off-the-record boyfriend Sidhartha Mallya would choose Priyanka Chopra over her.
At the launch of the Kingfisher Calendar Girls Hunt 2011, Sid was asked who he thought has the perfect body in Bollywood? While one hoped he would say Deepika, he surprised one and all.
"I think all of them are very beautiful and have great looking bodies but I feel Priyanka is particularly stunning."
Deepika took the news sportingly: " I think I am blessed with a great face and body but her ( Priyanka's) mental state and strength makes her successful and how she carries herself."
Deepika also said she was glad to be chosen as a Calendar Girl before the company began the selection process via a contest.