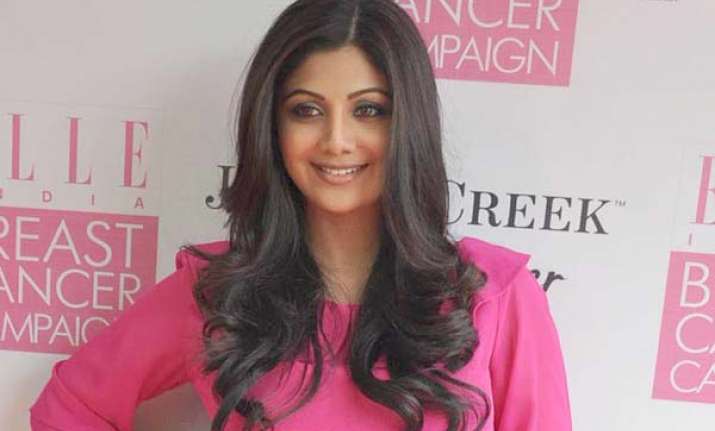 Mumbai, Dec 20:  When Meerut-based girl Maahi Hussain set out to live a day in her favourite star Shilpa Shetty's shoes, little did she know she would be visiting the actress' house!
Shilpa Shetty welcomed the 18-year-old to her house in Mumbai, and chatted with her in her lounge as part of a show Live My Life 2.
Maahi has several pictures of Shilpa, and knows a lot about the actress.
From sipping on hot water to hitting the gym, Maahi did everything that Shilpa does.
She even met Shilpa's close friends, designer Nandita Mahtani and business associate, Kiran Bawa.
Both Nandita and Kiran were more than happy to meet the girl, and they shared insights about Shilpa. Nandita even gifted the girl a designer dress in Shilpa's favourite pattern and Kiran
ensured that she got a hair spa treatment and styled her hair exactly like Shilpa.
However, the highlight of Maahi's day was a meeting with Shilpa's husband, businessman Raj Kundra. He sent her to their house, where Shilpa surprised h