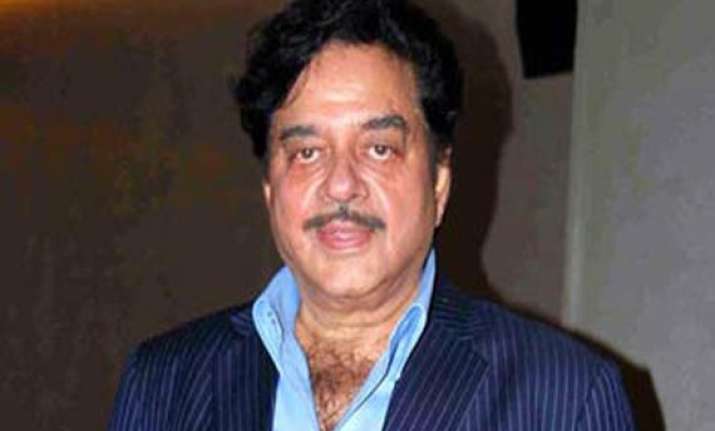 Dubai, Mar 22:  Actor-politician Shatrughan Sinha today joined Press Council of India chief Justice Markandey Katju in appealing to the Maharashtra Governor to pardon film star Sanjay Dutt after the Supreme Court upheld his sentencing in 1993 Mumbai blasts case.
"Katju is a learned man and a former Supreme Court Judge. His support to Sanjay Dutt at this juncture is laudable...I join him (Katju) in appealing pardon for Dutt," Sinha, BJP MP from Patna Saheb, told PTI here.
"I am deeply touched by Katju appeal and hope it will draw kind attention of the Maharashtra Governor," Sinha, who described Sanjay Dutt's late father Sunil Dutt as his "guardian", said while making an emotional appeal for his Bollywood colleague.
In a statement yesterday, Katju sought pardon for Dutt under Article 161 of the Constitution saying that he had not been found guilty of having played a role in the 1993 blasts and had suffered a lot.
Sinha popularly known as "Shotgun Sinha" and who has acted with Dutt in a number of films like "Adharm" ... said Sanjay Dutt, who has already served a jail term of 18 months in connection with the Mumbai blast case, has now moved ahead in life with wife and two children.
Dutt, 53, will have to spend three-and-a-half years in jail after the apex court yesterday reduced to five years the six year jail term awarded to him by a designated TADA court in 2006.
Dutt has already spent one and half years in jail and was out on bail. The court has given the actor four weeks time to surrender.
Earlier, Sinha attended a function at a school in Dubai and exhorted students to keep away from drugs and other contraband and put in right efforts to excel either in studies or in cultural and social field.