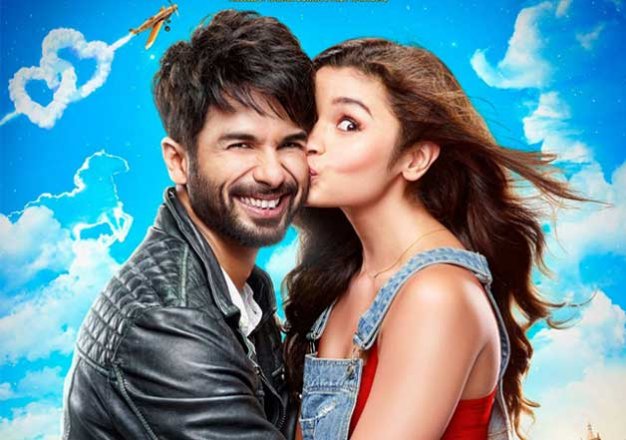 Cast: Shahid Kapoor, Alia Bhatt, Pankaj Kapoor, Sanah Kapur, Sanjay Kapoor, Sushma Seth
Director: Vikas Bahl
Ratings: ** (2/5)
Vikas Bahl's
Shaandaar
has the backing of several creative minds so people were pinning high hopes from the film but it disappoints at multiple level. Promoted as India's first wedding destination film, Shaandaar suffers from shoddily animated sequences, incoherent storytelling and lack of editing.
Shandaar tells the story of two wealthy families who arrange a business deal under the garb of a marriage. Bipin's (Pankaj Kapoor ) plump daughter Ishaa (Sanaa kapoor) is getting married to a bare chested moron from a Sindhi family at a regal castle in Europe.  Their wedding planner Jagjinder Joginder or JJ (Shahid Kapoor) and Bipin's younger daughter Aliya fall for each other much against her father's wishes. What follows next is achingly long film that tries too hard to impress you with its quirkiness.
Also, JJ and Alia are insomniacs who seemingly never sleep but their glossy face only defy such claims.
Alia's reaction to the truth about her parentage is telling. "This is so cool! I'm illegitimate. It's better than being adopted!" she exults.
Inconsistency is Shandaar's weakest link, the film never really gets into momentum, As soon as we see signs of spark, it fizzles out.
Moreover, the lack of editing and overload of characters only works against the film.
Shaandaar makes desperate attempts to be quirky but it mostly oscillates between weirdness and boredom.
While you earnestly wait for the film to get better, it will get better of you.
However, Anil Mehta's excellent cinematography is one of the saving graces of the film, Mehta has deftly captured Yorkshire's stunning natural beauty in all its glory. From beautiful beaches to scenic clifftops to cascading waterfalls, Mehta makes the film a visual treat.
Amit Trivedi's music also scores high in the film, his peppy tracks and background score are one of the major attractions while it also has the ability to make you footloose.
After his immensely dark role in Haider, Shahid Kapoor delivers a balanced performance with his usual charm and efficacy.  Alia Bhatt's signature innocence was at full display, her childish demeanours have many takers but her U-rated chemistry with Shahid was a complete dud. Pankaj Kapoor was the scene stealer; his skirmishes with Shahid would tickle your funny bone even though the script around them crumbles.
With the kind of technical support it got, Shaandaar would have been a much better film if it had resisted the temptation of being too offbeat.
Watch the trailer here: