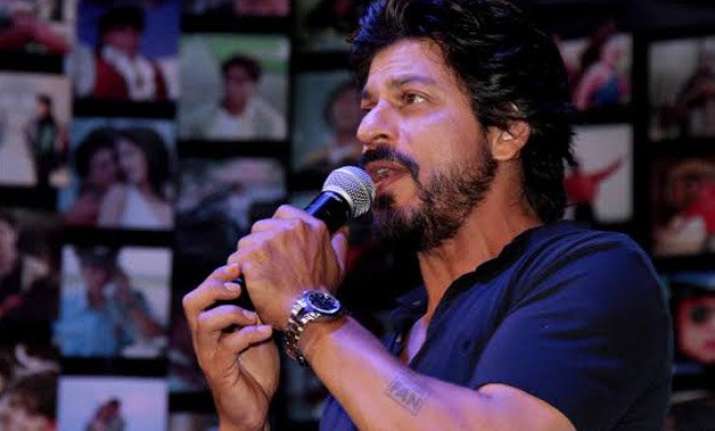 New Delhi: Bollywood superstar Shah Rukh Khan recently released the trailer of his forthcoming movie 'Fan' in the most unusual way.
The trailer was revealed in an event held inside YRF studios where SRK himself launched the trailer and also shared the details about 'Fan'.
Shah Rukh, who plays dual roles in Maneesh Sharma directed film, made the event even more interesting as he went on to make some candid confessions to the audience.
Amidst all these confessions, there was this one declaration that left everyone 'shocked'.
King Khan confessed that he was literally slapped by a woman publicly when he first came to Mumbai.
Yes! It's true.
SRK made this confession when one of the fan's present at the event quizzed about how came to Mumbai by flight or by train. To this the 'Don' actor replied, "I came by train for the first time when I came to Mumbai. The train would turn into a local after entering Mumbai which I was not aware of. So I did not let a few people sit on my berth saying that it is mine, 'I paid for it.' I did offer it to a lady, though, saying, 'you can sit but I won't let the men with you sit on my berth. And that lady slapped me real hard saying that 'it isn't yours, it is everybody's."
The actor also revealed his first encounter with his fans, stating, "I was riding in a three wheeler in Delhi when two ladies yelled at me calling Abhimanyu Rai. That was my first encounter with fans... First time I realised that people do know me. I don't know where those two ladies are but I would like to thank them for making me feel like a star back then."
Helmed by Maneesh Sharma, 'Fan' is the story of a fan obsessed with his screen idol. The movie will hit the screens on April 15, 2016.