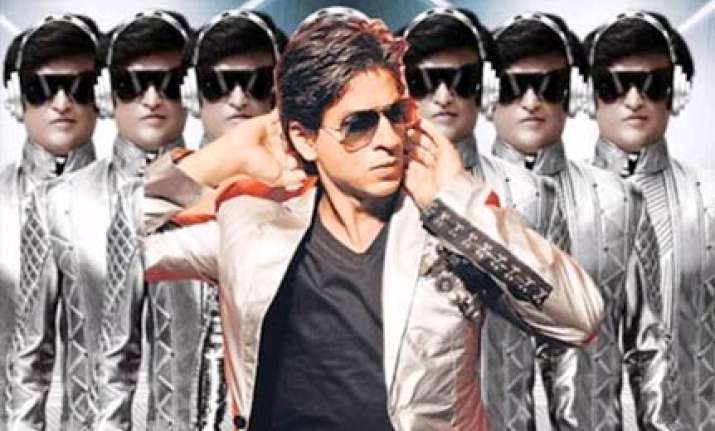 Bollywood star Shahrukh Khan stands the risk of being accused of copying none other than the south mega star Rajinikanth, says a media report.
A chase sequence shot atop a train in Ra.One has startling similarity to the sequence in Endhiran The Robot when Rajini runs laterally on a moving train to save his ladylove from goons.  
Since the fans have enjoyed the chase sequence in Robot a lot, there are going to be obvious comparisons, and probably accusations of plagiarism, when they see SRK doing the same in Ra.One.
Further, the allegations would get credibility given the fact that director Shankar had first approached SRK for Robot and had even discussed the film in detail.  
To avoid such allegations, SRK has given clear instructions to the creative team to make the chase sequence on the train in Ra.One as different as can be from the one in Robot.
But would SRK be able to outshine, if not match, Rajinikanth's style? Now, that would be interesting to see!