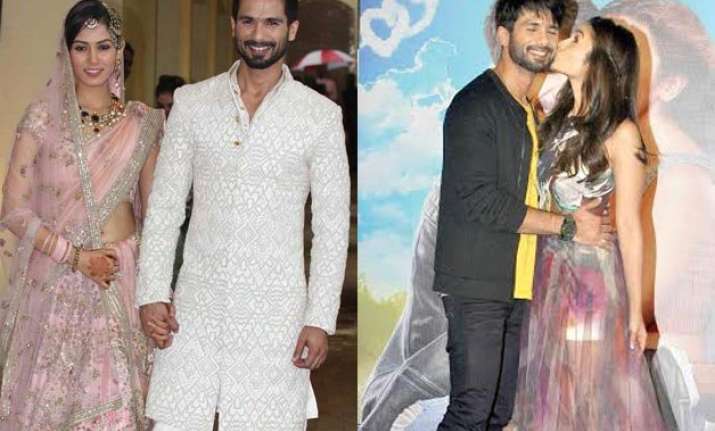 New Delhi: Everytime you see a Bollywood flick, you try to connect to it. In fact, there have been times when people are seen taking cues from Bollywood films to implement in real life.
However, when it comes to Shahid Kapoor, things totally go upside down.
Shahid, who will soon be seen in 'Shaandaar' opposite Alia Bhatt, took tips from his real life to prepare for his role.
The dashing Shahid is playing the role of a wedding planner in 'Shaandaar'.  
And since the actor got married recently, he reportedly took cues for his wedding to prepare for his character in his upcoming film.
Shahid Kapoor married Delhi girl Mira Rajput in July this year. While the wedding was a gala affair, Shahid himself got involved in all the preparations for his 'D-Day'.
Apparently, Shahid, along with his wedding planner, personally took care of all the minute details that go into executing the event - from preparing the guest list to designing the cards.
Since the actor learnt so much about what it takes to put a wedding together and how it needs to be organised during his own wedding, it indeed proved helpful for his role in Vikas Bahl's 'Shaandaar'.