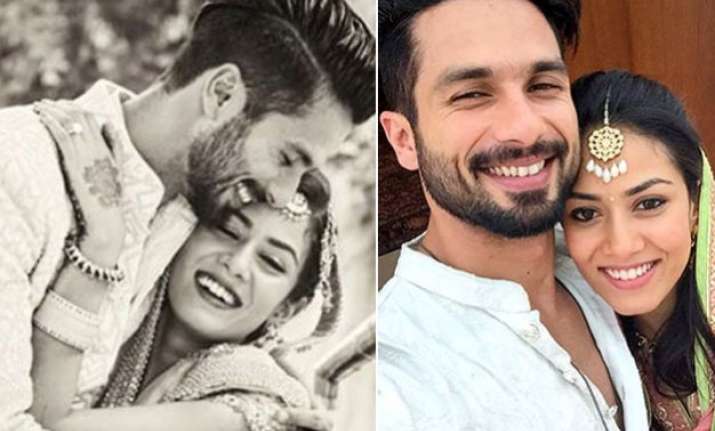 New Delhi: Shahid Kapoor, the scion of filmy family, raised many eyebrows when he married Delhi girl Mira Rajput, who is miles away from glamour industry, in a private ceremony.
But guess Shahid and Mira's differences are making their marriage a living paradise.
No! We are not making this up. Shahid Kapoor himself confessed that the dissimilarity between him and Mira makes them more compatible with each other.
"I think the fact that we are different works for us. It is a nice thing that we are different from each other. But at the same time we are good at communication, we get along well," Shahid said in an interview.
Furthermore, the heartthrob also talked about the media hype makes his wife uncomfortable.
"She finds it difficult (to get used to the paparazzi). It will take sometime for her to get used to it. But she is understanding," he said.
Shahid also revealed that he decided to settle down with Mira after spending time with her.
"We met, spent time and we really liked each other. I feel you should be with someone who you are comfortable with it doesn't matter how and where you met. Everybody meets a certain way but after you meet how you feel is important."
Well! Shahid and Mira's love story is one of a kind. God bless them!