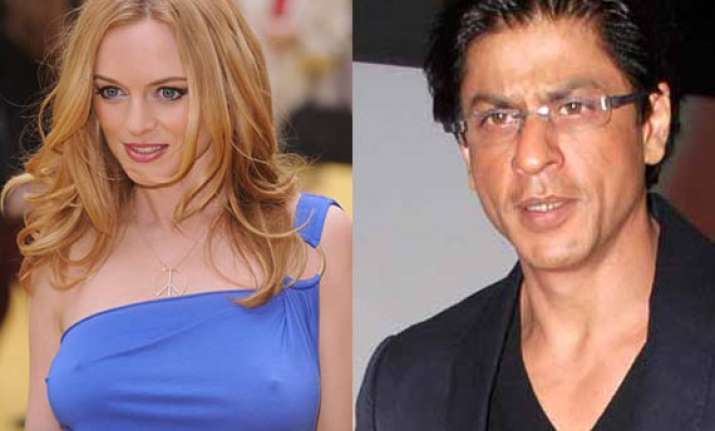 Mumbai, Nov 28:  Bollywood superstar Shah Rukh Khan offered The Hangover actress Heather Graham a role in one of his forthcoming projects during the International Film Festival of India (IFFI) in Goa, says a media report.
 
The after-party that followed the inauguration saw the whos who of B-Town hobnob with their international counterparts.
 
And one conversation that caught everyone's eye was the one between SRK and Graham,who featured in films such as Austin Powers: The Spy Who Shagged Me and The Guru among others.
 
Heather Graham shot into the limelight in Boogie Nights (1997) for her role as a rollergirl.She also received critical acclaim for her performance in the 1989 film Drugstore Cowboy.

Heather said,  "I always knew Shah Rukh Khan was big in Bollywood but today I got a firsthand view of his super star power.
 
"Yes,we did discuss our common interest films and he invited me to come and work in Indian films.
 
"He said he will revert with the details of the project and I am eagerly waiting for it!"
 
 SRK added, "We are in the golden era of Bollywood now and our magic is spreading across the world. As we get global audiences, it's time to take global stars."