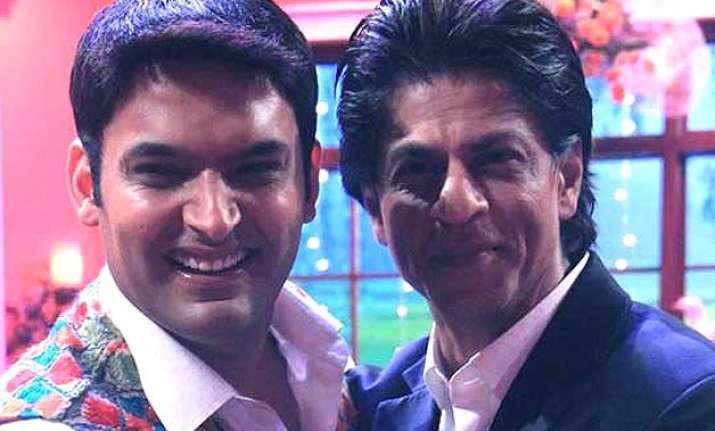 New Delhi: Shah Rukh Khan has his own bonds and camaraderie with the people whom he considers as friends and enemies too. While the actor is nowadays busy with the shoot of his YRF's 'Fan,' he is all over the small screen too for his latest television venture.
And though both Shah Rukh and the channel have expected a high positive outcome for the show, it seems there is something not going well with the actor.
If the latest buzz has anything to believe, then superstar Shah Rukh Khan has allegedly been said 'No' by popular comedian Kapil Sharma. Shah Rukh who has appeared on Kapil's 'Comedy Nights…' many a time had reportedly approached Sharma to be a guest on his upcoming show.
However, Kapil denied the offer and refused to visit SRK's show.
The rumours also have it that Kapil's decision of not appearing on SRK's show is not one of his own. In fact, the funny man has been asked by Colors (where 'Comedy Nights With Kapil' runs) to avoid associations with its competitors.
Both Shah Rukh Khan and Kapil Sharma have always been in more-than-cordial terms. It should also be noted that the superstar was the one offering Sharma a helping hand when the entire set of his comedy show rose to flames.
Well, we just wish for the rumours to be rumours only!