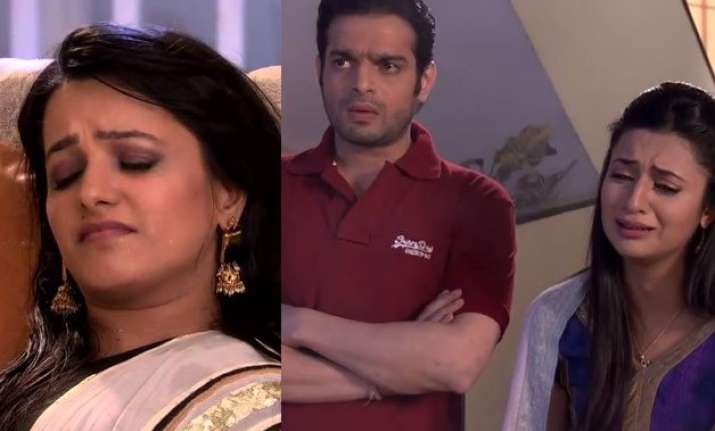 New Delhi: Seems everyday is full of drama in the Bhalla family of the hit telly show 'Yeh Hai Mohabbatein'. Most of these recent twists were started when the protagonist Raman Bhalla decided to not tell Ishita that Shagun is the surrogate mother of their child.
What followed next is a series of events in which Raman tried his best to let this be a secret. Shagun, too became his helping hand in this mission.
Unfortunately for Raman, his plan did not go very well. We told you yesterday that Bhalla family learnt this dark truth and refused to accept Shagun or the child.
Ishita and the Bhallas are thinking that Raman cheated on his present wife with his ex one Shagun. Obviously, they do not know about the surrogacy.
In the upcoming episodes, viewers will see that Ishita will not handle the news well. Fumed and disheartened by the revelation that Raman cheated on her, Ishita will get into a verbal spat with Shagun. She will accuse Shagun of being a characterless person and a home-wrecker who destroyed her life.
Hurt by her words, Shagun, who is a changed person now, will go to the terrace to jump and put her life to an end. Well, we still don't know if the Bhallas will do anything to save her.
Wonder, if this happens what will be the fate of Raman-Ishita's child? Will Raman blame Ishita for ruining their life? We will keep you posted on this.