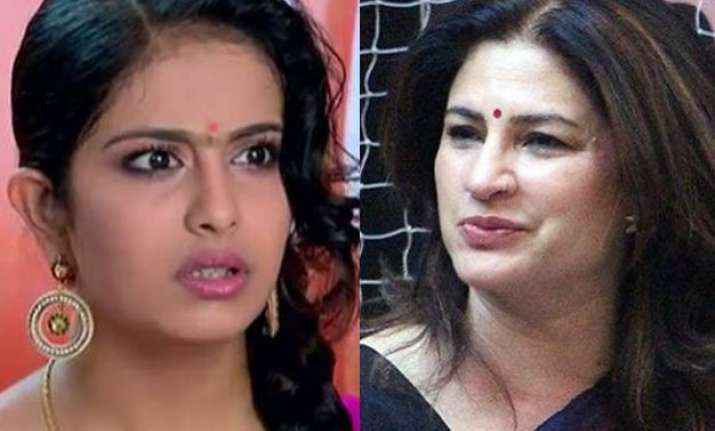 New Delhi: The TV serial Sasural Simar Ka is going to witness an action-packed sequence in the upcoming episode.
Mohini and his mother Sunanda gives a drug injection to Thakurain (Kunika Lal) to control her mind and make her do things as per their wish.
Both mother and daughter are doing this to prove themselves innocent in front of Bhardwaj family.
During the pooja function when entire Bhardwaj is together at one place, Thakurain does something unexpected.
In dose of injection, Thakurain puts the knife on Sunanda's neck and asks Simar to surrender Prem to her.
Simar brings back Prem, but meanwhile Roli secretly walks away from the scene in front of the Thakurain.  
Roli hits a flower pot on Thakurain's head while trying to rescue Sunanda from her (Thakurain) grip.
Thakurain falls on the ground after the massive attack. Afterwards, she is declared dead by the inspector, who has come in pandit's attire to get hold of the 'devil' woman.
But now, Police is taking Roli to jail for killing Thakurain.
What will happen now? Is Thakurain really dead? And will Roli go to jail?
Watch out in the next episode.