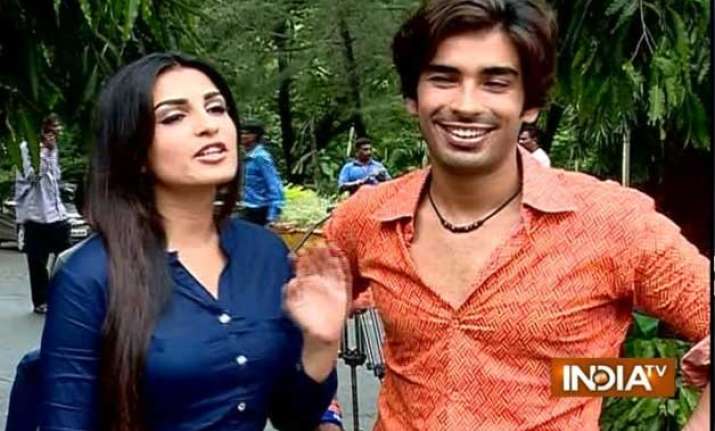 New Delhi: The festival of sisters and brothers – Raksha Bandhan – is here. Like every one of us, Sarojini (Shiny Doshi) of TV serial Sarojini is also in a mood to celebrate the festival.
But guess what! Sarojini wants to tie a Rakhi to Somendra.
Shiny Doshi aka Sarojini wants to make Somendra aka Mohit her brother.
Don't get shocked. It's actually a prank to make a fool of Mohit.
Sarojini called Somendra up and said that she wanted to tie a Rakhi to Mohit because one of her cousins looks like him.
Hearing her plan, a confused Somendra aka Mohit wondered why she was acting weird.  
Well the 'bechara' Mohit gets trapped in the prank and ends up being bamboozled.