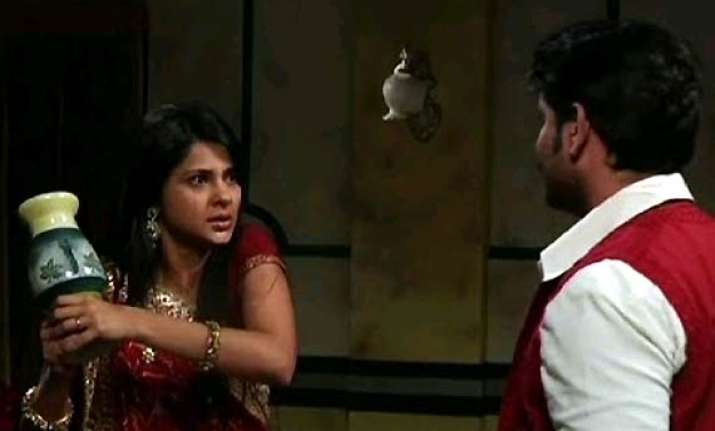 Mumbai: In the popular TV show of Star Plus 'Saraswatichandra', the trouble will not end soon in Saras and Kumud's life.
Kumud, who is trapped between some courtesans, has been sold for fifty lakh rupees by Sunanda. Jugnu, who loves Kumud has bought her. Here, Kumud is at an unknown place and trying to explain Jugnu that she can't live with him, as she is married and has her own family. While, Jugnu is also explaining how much he loves her and why he has rescued her from Sunanda.
Will Jugnu understand Kumud and let her go or he'll force Kumud to stay with him it will unfold in the upcoming episodes. The show airs at 7.30 pm Mon-Sat.