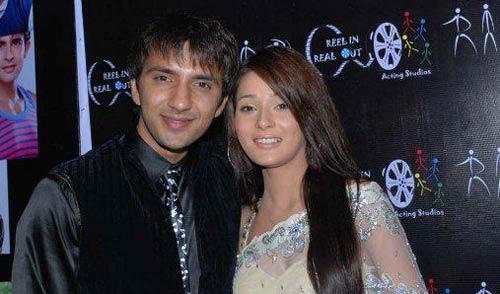 Ali Merchant and Sara Khan, who have been dating each other for three years, are gearing up to tie the knot on November 10 inside the Bigg Boss house, with their parents and all the housemates cheering for them.Ali entered the house on Tuesday night and proposed to her last evening (Wednesday). Sara said 'yes' instantly.
Reports Mumbai Mirror: Ali is determined to marry Sara. He has spoken to Bigg Boss about it. Even the housemates are quite thrilled about the wedding and have started talking about the preparations for Mehndi, Sangeet and the Nikahnaama.
Ali entered the house as he was extremely upset about the burgeoning romance between Ashmit Patel and Sara. However he decided that he has to enter the house to sort out the mess in his life. Now, it seems that everything has been sorted and they will get married inside the house itself.
Ali expressed his desire to get married on November 10, as that's the date on which they started dating each other three years ago. The channel is now working out a way to accommodate both the families and the housemates for the wedding."
When contacted, Ashwini Yardi, Programming Head of the channel said, "Yes, it's true and they have asked for November 10. We have decided to let them get married on the show. All I can say right now is that we will make it an eventful marriage and the functions will start from seventh onwards."