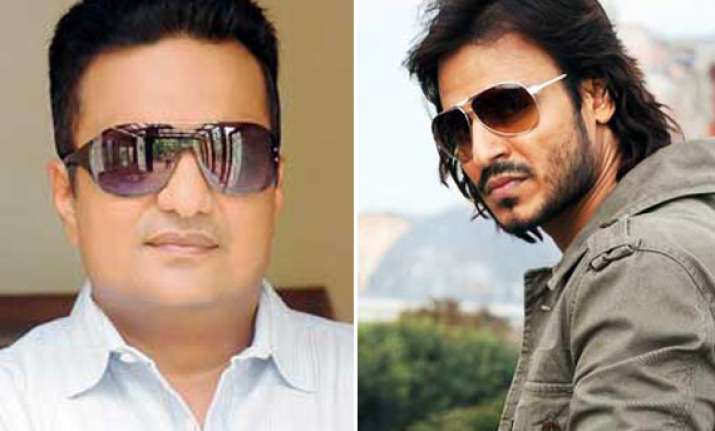 Mumbai, Jan 15: Bollywood film maker Sanjay Gupta has lashed out at actor Vivek Oberoi for leaving his film Shootout at Wadala in the lurch and joining another gangster film.

 Gupta  had announced some weeks back that  Vivek would play the role of Dawood Ibrahim in Shootout at Wadala. But vivek was in two minds about his role.

Vivek has now not only  just walked out of the project, but also gone ahead and signed Bejoy Nambiar's gangster film David alongside south star Vikram and actress Tabu, says a media report.

Confirms Vivek's spokesperson, "Yes, he is officially on board for Bejoy's film."

Sanjay Gupta now claims that  Vivek didn't walk out of the film, but was in fact dropped from the project last week itself.

He says, "Ekta and I sat together last week on the script and we thought we needed a bigger name for the role; someone who has a better box-office draw than Vivek and someone who can do justice to the role."

Gupta adds, "Well, one of the reasons we are keeping him off the project is his attitude towards work. On one hand, his secretary is discussing money and dates with my office and then he is in talks for another gangster film with another producer.

"So now he has lost out on any future opportunities with White Feathers as well as with Balaji. We are serious filmmakers and we cannot work with someone who plays games. This is the reason he is where he is."

An insider close to Vivek, however, says, "He is already doing three gangster films this year including Zilla Gaziabad, a film with Tips and David. He plays a lead in all these films, and he obviously does not want to take up another film where he plays a second fiddle."

Vivek is currently visiting the Sabarimala temple in Kerala.