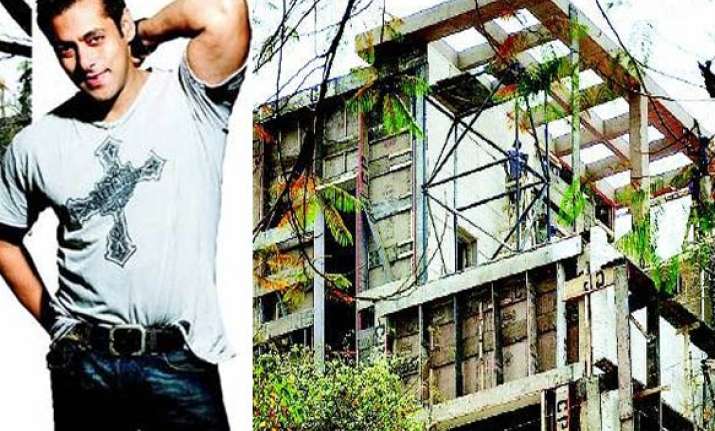 Salman Khan has decided to move into a specially built condominium in Film City to begin shooting for the 4-day schedule of his film Bodyguard, says a media report.
Salman, presently lives in Galaxy Apartments, one floor below his parents', but to cut time on travelling between Bandra and Goregaon (approx one and a half hour in traffic), he has decided to move in to Film City, the report said.
This is the first time that a leading Bollywood actor will be living on a film set for a long stretch of time.
While the actor lives in a one bedroom apartment in Bandra, his new temporary residence will have two bedrooms and a living area. It will also house a fully operational gym.
Watch Exclusive Video
Says Producer Atul Agnihotri, " We have decided to build a place that is as close to his actual home. That's the only instruction that we gave the interior designer. However, we are not going to take anything from his pad to do up this place.
"We are renting everything out from beds to wardrobes. Salman's gym will also have everything he needs.
"There will be a fully loaded kitchen, a big bathroom and an area where he can hang out with his friends who drop in to see him."
However, Salman's five dogs will not move in with him.
Atul explains, "We know that he will miss them but the weather conditions are such that we cannot keep them on the sets.
"It will be peak summer when we shoot and that is unhealthy for them. So, we have told him that his dogs can't be there."  
When Salman was  shooting for Bigg Boss, he used to bring his dogs on the sets, and they had a designated section for them. But looks like this time he may have to live without whom he calls his 'sons'.