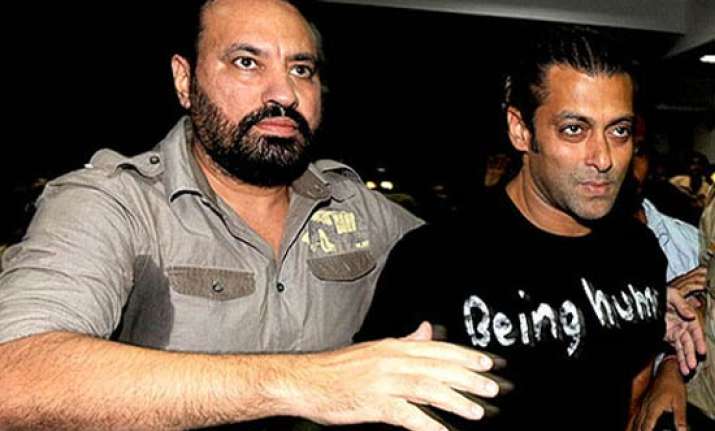 Bollywood star Salman Khan has reportedly turned down a Rs 7 crore offer from a security company to wear their uniform in the film Bodyguard. Instead, the star opted to wear the security uniform worn by his personal guard Shera, says a Times of India report.

Salman is playing the role of a security officer in Bodyguard. This bit of information excited top Indian security companies, who saw it as an opportunity to get the star to endorse their brand by wearing their uniform in the film.

It is learnt that Salman was offered a large amount of money by various companies (one even dangled  Rs 7 crore as bait), but the actor declined all bids.

Says an insider, "Five security agencies were wooing Salman to wear their company's uniform. They felt that would boost their business as the actor will be wearing the uniform in most parts of the film. However, bhai refused all offers and decided to endorse the uniform of his personal bodyguard, Shera. He wanted to help Shera's company, who has been with him for almost a decade now."

Producer Atul Agnihotri confirms, "Yes, we have been getting calls from various security agencies from the day we announced the film. However, Salman bhai made it absolutely clear that he won't wear any agency's uniform. He is very close to Shera and he has used his name (Tiger) as a tag."

Salman Khan returns to the big screens again on Eid this year with Bodyguard. This will be his trilogy of Eid releases, as in 2009 Wanted released and so did Dabangg in 2010.

Director Siddique, the man who wields the megaphone for Salman's Bodyguard and the previous ones in Malayalam and Tamil, says, "When I looked at Salman, what struck me first was his innocence. And then, it was his personality.

"I was looking at an actor who had the innocence and humour that was essential to play the character. Salman had all that and more."

Meanwhile, the Telugu version of this film with south star Venkatesh in the lead was flagged off on Monday on the auspicious occasion of Ugadi. Trisha pairs with him for the third time. Gopichand Malineni will direct this version.