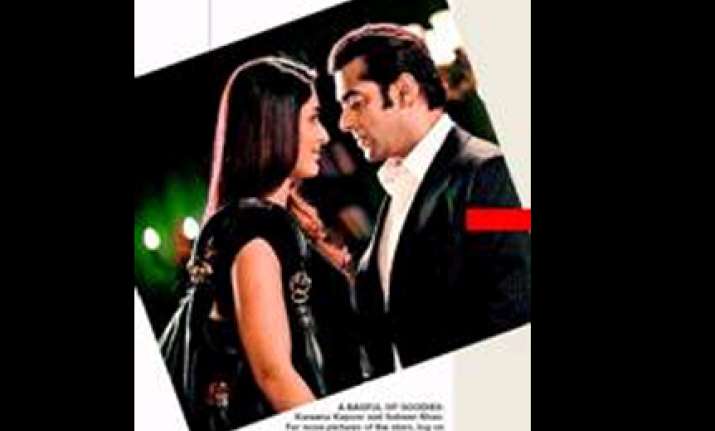 Bollywood star Salman Khan is generous to a heart. If a report in Bombay  Times is to be believed, Salman paid for Kareena Kapoor's shopping in Melbourne. 
Kareena Kapoor is Salman's co-star in Main Aur Mrs. Khanna. In Melbourne during the shoot, the two stars who are friends were found laughing, cracking jokes and having fun. And when pack-up was announced, Kareena would often go shopping.
Once, Salman accompanied her to carry the bags. At one store, Bebo went on a shopping spree, picking up things for friends, family and herself. When she went to settle the bill, she was zapped to be told her that it was already paid.
Seeing Salman grinning from ear-to-ear, Kareena realised who her benefactor was. Of the things that Salman apparently 'gifted' her was a limited edition bag worth Rs 2. 5 lakh. She uses the bag in the film too.
When asked about the incident, Kareena told  Bombay Times: "Salman's generosity cannot be matched. It was a very sweet gesture on his part. He is a wonderful person at heart."