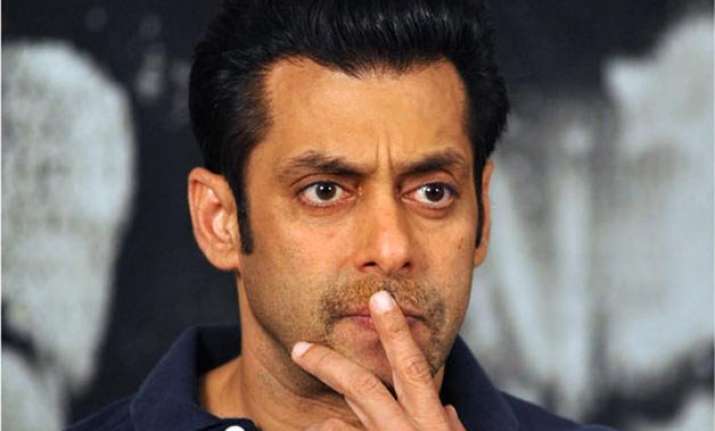 New Delhi: Salman Khan's verdict on keeping illegal arms will come on March 3. The verdict has given sleepless nights to not only the superstar but also his filmmakers.
Salman's upcoming movies are Sooraj Barjatya's 'Prem Ratan Dhan Payo', Kabir Khan's 'Bajrangi Bjhaijaan' and later Anees Bazmee's 'No Entry Mein Entry'. As per Bollywood estimates, around Rs 200 crore is riding on the actor.
As per trade analysts, approximately Rs 150 crore is riding on his two films-Prem Ratan Dhan payo and Bajrangi Bhaijaan and rest 50 crores for other ventures including advertisement and other endorsements.
Salman Khan is yet to start Annes Bazmee's No Entry Mein Entry; if he starts shooting for this film, the amount riding on him would increase to Rs 500 crore.
If Salman Khan is being convicted, the maximum imprisonment he can get is of 5 years. If he gets imprisonment of more than 3 years, he has to go to the jail at that very moment. It may create big trouble for producers and directors related to his upcoming movies.
Apart from movies, Salman has number of advertisement in his kitty and it seems that advertisement world too would be affected by this development. As per the reports, Rs 1-2 crore is given to Salman Khan for a single advertisement. An ad shoot hardly takes two days, so if he goes to jail, he can finish off maximum advertisement till March 3.
It may be possible that advertisers may even remove him from advertisements as it happened last time.
Salman's last film Kick gave a smashing hit on box office and if Salman is send jail for more than 3 years then producers of his upcoming films will have to pay a huge loss.
The superstar's movies are biggest crowd pullers and if this year Salman's single movie is not released then it will directly affect on whole year's box office collection. Salman is undoubtedly the biggest star today, with huge money riding on him. If any judgment is passed against him, it will be a big blow not only for the investors but also his fans.
A Jodhpur court deferred the pronouncement of its verdict in a case of illegal possession and use of arms by Bollywood actor Salman Khan. The decision was taken after Salman's counsel Hastimal Saraswat informed that his client is unable to attend the court's proceedings. The actor is presently shooting for a film in Rajkot's Gondal.
He and a few other Bollywood stars were accused of poaching blackbucks on the midnight of Oct 1-2, 1998 during the shooting of Hindi movie "Hum Saath Saath Hain". Two blackbucks, a protected animal under the Wildlife Protection Act, were killed on the outskirts of Kankani village near Jodhpur.
The star was also accused of carrying and using illegal arms. He is also alleged to have been carrying arms with expired license.