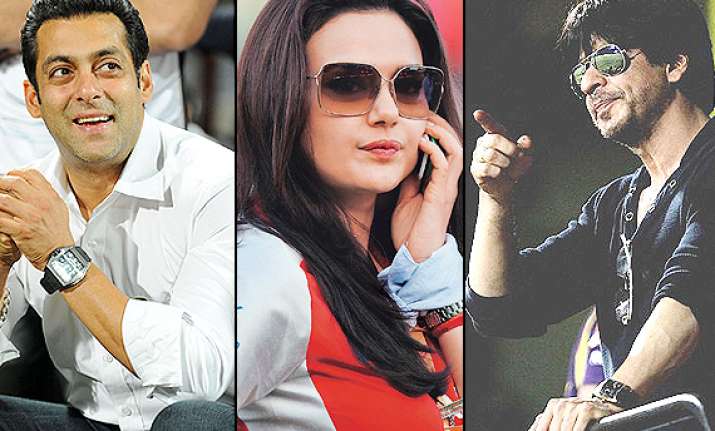 New Delhi: It's going to be a big day as Shah Rukh Khan's KKR is facing Preity Zinta's KXI in the final of IPL 2014.
Now, since the industry's Veer and Zaara are having the clear face-off, a sure doze of full packed entertainment is bound to serve the viewers.
For the fans of both the stars, it will be interesting to see the ever so cheerful actors standing against each other. And while it's the final of the IPL season 7, the enthusiasm with the flavour of Bollywood will take a good stance for the cricket lovers of the country.