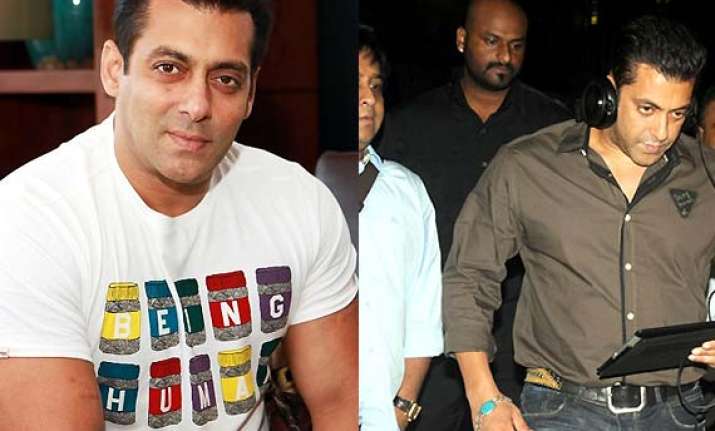 New Delhi: The media as well as Salman Khan knows well what went kaput between the two and now it seems the actor is clearing up his past acts.
Bollywood whisperer informs about how Salman Khan slapped one of his bodyguard for hurting his fan's arm. 
According to sources, Salman Khan arrived for a #Kick promotion event at the Mehboob Studio, where he sat down to interact with all his fans and it was about this time that one of his fan tried to wrap his arm around Salman Khan.
Sensing a security breach, the bodyguard standing near the actor came forward and mishandled the fan hurting his arm during the act. Seeing him writhing with pain, Salman lost his cool and slapped his bodyguard hard in front of everyone, screaming & warning him and others to never treat his fans in such a manner.
This comes as a surprise from the actor who had banned the media persons for being discourteous and not apologizing after a similar incident happened sometime back where one of his bodyguards had hit a photog.
Looks like Salman has understood the consequences of being prudish and is on sudden surge of clearing up his past acts since his film has been released and he can just not afford to upset his fans at this crucial moment. 
Salman Khan starrer #Kick was released yesterday on July 25 with a humongous opening at the box-office and the movie is being touted as one of the biggest openers of this year.