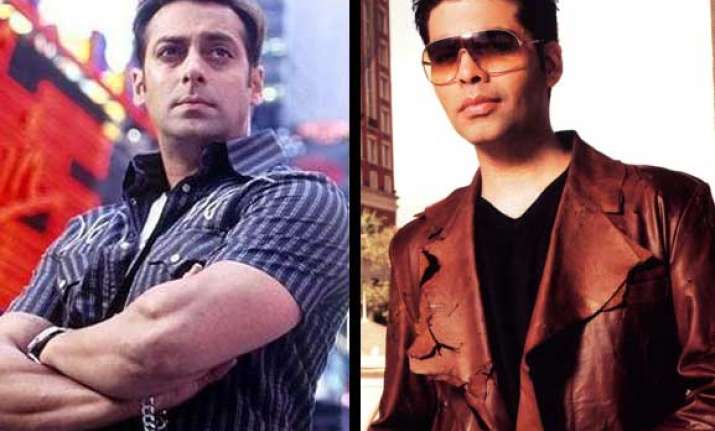 Karan Johar's dream of doing a solo film with Salman Khan stands unrealised as of today. Post Dabangg, Karan and so many others have been wooing Salman to do a solo hero projectfor their banner, reports Times of India.
 
Karan shares a warm equation with the Galaxy Khan just as he does with the Mannat Khan(Shah Rukh) and he has been making visits to Salman's home say sources
.
In fact he even sent Rensil D'Silva who directed Kurbaan to Patiala to give Salman a narration for a film to be made for Dharma. However it is said that Salman reportedly didn't approve of the script.
 
Salman didn't say so in so many words. However Bollywood's hero No 1 confirmed that next year he have Ek Tha Tiger and Sher releasing. He is also likely to start shooting Dabangg-2 from January and may follow it up with Kick.

In other words Salman has no dates to spare for Rensil. Incidentally Salman did an interesting cameo in Karan Johar's Kuch Kuch Hota Hai, where he plays Kajol's fiancee.
 
Post that he hasn't found time for another Dharma project.