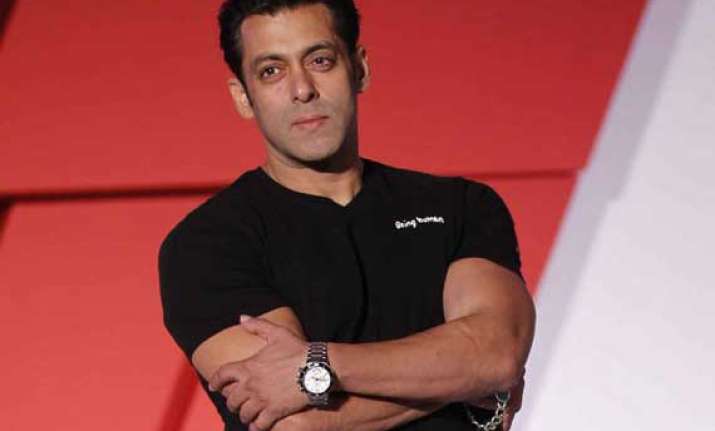 New Delhi: Salman Khan is not just popular for his prudish style and blockbuster movies but also for controversies that have been haunting him.
From Sangeeta Bijlani to Katrina Kaif, Salman dated some of Bollywood's hottest divas but could never fall in the bondage of marriage.
He turned 48 last December, but even that leaves him least bothered to tie the knot. And that's what continues to be the biggest mystery for all.
The actor in an interview to a leading daily revealed his inner fears regarding marriage and children.
Comparing his life to one of TV's most controversial reality show Bigg Boss, the actor said, "Mera bachcha agar 2-3 saal mein hoga, he will be 30 years when I am 80 and that is also if I live till then. So assume if I die at 70, he will be without a father at 15. Life is like a Bigg Boss show. I love the way life takes turns. First, I wanted to get married. Nahi hua and one by one everyone started getting married. ", said Salman.
Later he recalled an advice given by his actor-friend Sanjy Dutt citing it as a reason for not marrying.
"Sanjay said, 'See, my ex-wife died. I really miss her. I have a beautiful child and she is with in-laws. I felt alone and got married to Rhea. I am saying this to you, as I want you to get married. I want you to settle down and be happy. It is like the most beautiful life.
You think that once you get married, your other stuff will stop — women, party, drinks. It's all shit. Once you come back home, you are tired, you have a glass of wine, have a candle-light dinner, so sweet it is, go for a walk, hold each other, go to sleep, hug her, kiss her, wake up in the morning. She makes breakfast. This is the kind of life'.....and then suddenly, while he was talking to me, Rhea called. He said, f*** and got up", Salman was quoted as saying.
Salman considered it all as rubbish and decided to never fall into such a complex relationship. The actor is ready to storm at box office with his most ambitious project 'Kick' set to release next Friday on July 25th.