Follow us on New Delhi: Bigg Boss 8 Weekend Ka Vaar started with Salman Khan dancing exquisitely on 'Jeene Ke Hai Chaar Din.'
Salman recapitulated about what all happened inside the house this week and mentioned that the week remained a rare one without any huge feuds or scuffles.
The episode however remained dedicated to Karishma as Salman left no escape in grilling the lady throughout the episode.
For the fact that Karishma was the only one not nominated for eviction this week, Salman started to pull her leg challenging his 'mathematical intelligence'. The popular host asked the lady about a few famous personalities of India and asked her that if she thinks they are famous enough to be a celebrity. Karishma, all thanks to her talented grey matter, refused to recognise Sajid Nadiadwala and Salman himself as celebrities.
Moving on, Salman asked the housemates to name two amongst themselves to be seated on 'danger aasan.' After a brief pick and choose process, Diandra and Upen were made to grace the danger chair this week.
Salman, who is always fun and lively on the show turned to Diandra and tried to console her for that Gautam scene during the last week. Salman indirectly told her that her relationship with Gautam is not worthy and that she is a very strong lady to stay above such things.
The host then again turned to Karishma and mentioned how fair she was as a captain. Karishma once again, did something that she is always entitled to – defending herself. Karishma was asked why she appointed someone as the vice captain for the week.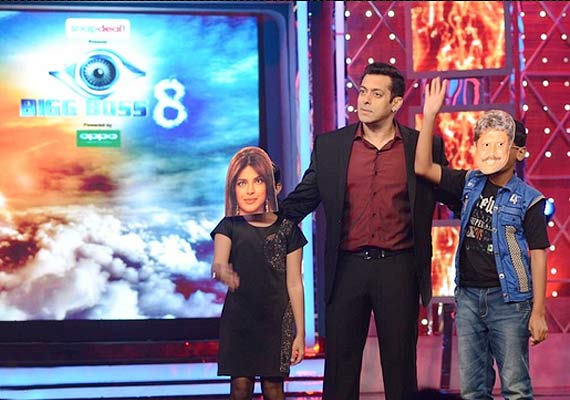 In a meanwhile, Salman took it to Upen and asked to put his pint. The contestant then expressed their individual views on Karishma's captaincy. Where Pritam accused the lady of constantly nagging the rest of the housemates, Diandra mentioned that Karishma happened to be an aggressive and irritating captain.
Then Salman informed the entire house that it was Karishma only who provided entertainment in the show. Sonali was then highlighted and Dimpy accused the lady of being a bit affected by Gautam-Diandra's relationship.
Salman then eventually turned to Gautam and quite seriously made him realize that whatever he has portrayed on screen about his and Diandra's relationship is not correct. Gautam apologized when Salman mentioned him that he was not required to spread 'we are just friends' attitude about Diandra to anyone, because the audience has everything to see.
Both Gautam and Ali are saved from the eviction this week. Karishma again came to the limelight when Salman asked her about the judgement day. The recent captain told that Puneet's team is made for better preparations during the party task than Pritam's team.
Salman logically asked her that how did she decide on who won the task when she gave equal points to both the teams. A question was also raised on Karishma's picking four names of the ones who would enjoy luxury budget this week, including her own name.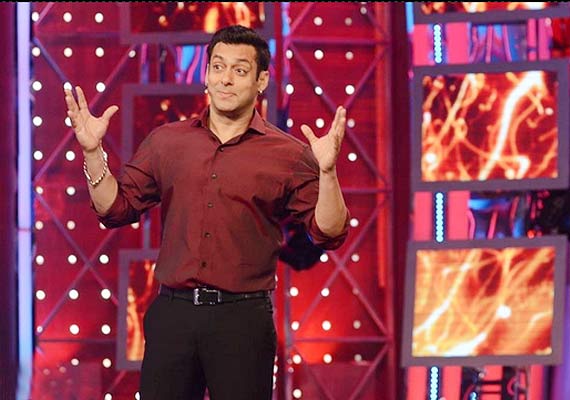 Salman asked that why captain Karishma gave Dimpy more points than Pritam but didn't take her name in top four names for the luxury budget choices.
Astonishingly, none of the housemates agreed to when Salman asked them about reappointing Karishma as the captain. The host even asked the housemates about Karishma's decision of punishing Praneet in her captaincy.
Puneet mentioned that the week went without any feud amongst the housemates because Karishma was not playing. Even Praneet objected to Karishma's decision of punishing him as the worst player whereas it was Upen who worked less during the party task.
Snapdeal consumer of the week gifted Karishma a loudspeaker considering her 'Nutella controversy' with Gautam. The caller even made her realize that it was Gautam's Nutella that she along with Aarya and others was having in the washroom a few weeks ago.
Salman consummated the show by announcing that Puneet and Dimpy are safe from the eviction this week. Those whose verdict of eviction is yet come include the names of Upen, Pritam, Diandra, Praneet and Sonali.