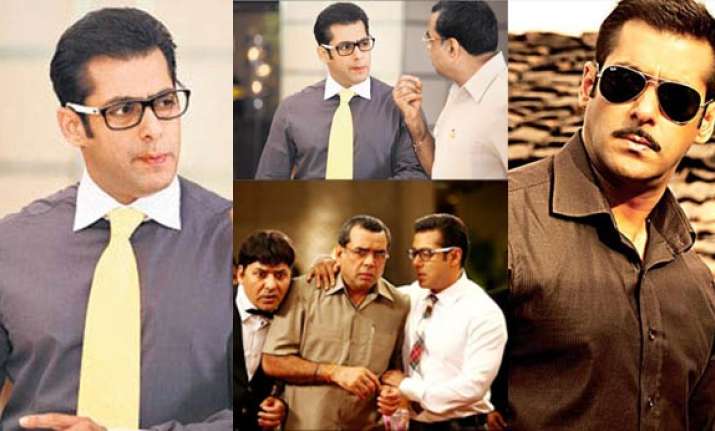 Salman Khan has come up with all weirdo names for his films. While, he was called Chulbul Pandey urf Robin hood Pandey in his superhit film Dabangg last year, Salman will now be called as Lovely Singh.
Salman Khan will be called as Lovely Sigh in his upcoming film Bodyguard. It is reported that the filmmakers wanted to use his trademark name Chulbul Pandey, however Salman disagreed as it belongs to the film Dabangg.
Watch Video
Be it Chulbul Pandey or Lovely Sigh, Salman will be loved by his fans in any forms and figure. Well, people how about calling Salman from 'Dabangg Khan' to 'Lovely Khan'.