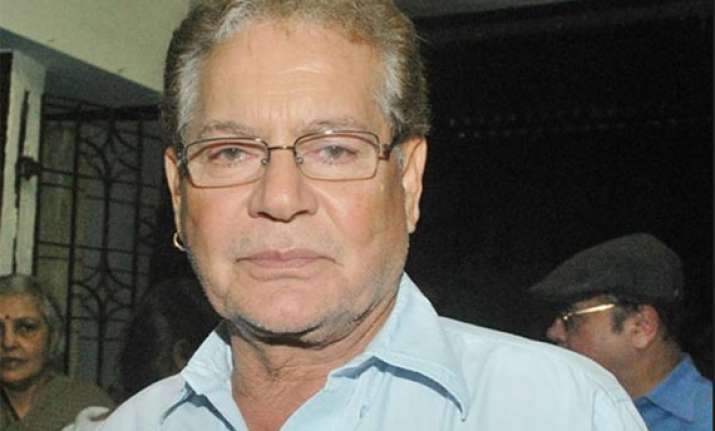 Mumbai, Jun 6: Salman Khan's father Salim Khan has organised a squad of slum dwellers and rag pickers to keep the seashore along Bandra promenade free of garbage.
The 77-year old scriptwriter of Sholay fame has set up a squad of nearly a dozen rag pickers who work thrice a week to clean up Bandrastand of garbage.
The once-dirty beach has now a stunning view, and nearly 20 resident have pooled their resources to party fund the rag pickers' salaries.
The one kilometre stretch includes mangroves and offers a nice scene for morning and evening walkers across the Bandstand.
"I often take a walk at Bandstand. While the promenade is maintained very well by the Bandra Bandstand Residents' Trust, the seashore used to be filthy," Salim Khan said.
"It used to be full of garbage and you couldn't even see the rocks or sand. The mangroves were littered with plastic."
"I decided that something had to be done. I spoke to local rag pickers and slum dwellers and sought their help to keep the place clean," said the father of actor Salman Khan.
"Some of them used to beg near the promenade, while others did odd jobs with no fixed source of income. I offered them money and food for working here, and they came on board."
The first time the shore was cleaned, it took three trucks to cart the garbage away. A layer of plastic can still be seen on the other end of the coast, but it will be cleared soon.
"The place is cleaned every two to three days. The reason the drive has been successful is that we did not reduce our efforts after the first day," said Salman's father.