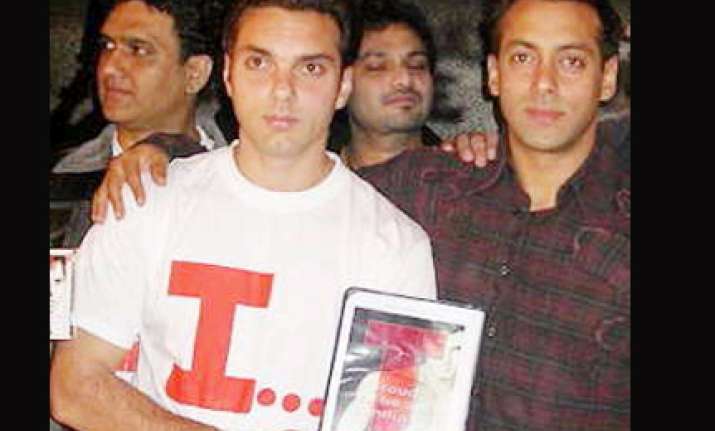 Bollywood actor
Salman Khan
's brother Sohail Khan has denied that Salman was going to buy an
IPL
team in its next auction.
Sohail Khan told Mumbai tabloid MidDay: "It's not true. Salman is not buying any IPL team. Yesterday when he was shooting for Dus Ka Dum I called up bhai and asked him whether it was true and he denied it."
A source close to Salman said, "He bumped into Lalit Modi at a hotel in Bandra and started chatting with him. It was an informal discussion. Salman asked him how he was, what's happening with the IPL and some other details but that was it.
This talk of Salman buying an IPL team has been going on forever. It's just that celebrities bring certain glamour to IPL and people want stars to be associated with them - like Akshay Kumar was the brand ambassador of the Delhi Daredevils. Similarly, many want Salman to be the brand ambassador of their teams."
According to Modi, the price tag attached to a new IPL team would be in the region of $200 - 300 million. Shilpa Shetty and Raj Kundra shelled out almost $15 million for a 12 per cent stake in Rajasthan Royals. 
Salman met IPL commissioner Lalit Modi on Wednesday at a suburban Mumbai hotel, after which he told the media that the actor had shown interest in buying an IPL team, "He has been interested in buying a team for quite some time. Today, we had a brief meeting and I explained how to go about with the task. I can assure you that Salman is not the only star who is thinking of buying a team. I have had around 28 queries and the list will surely go up," he said.
Modi also admitted that having a film star added to the glitter of the event. "It does add to the spark," he said.