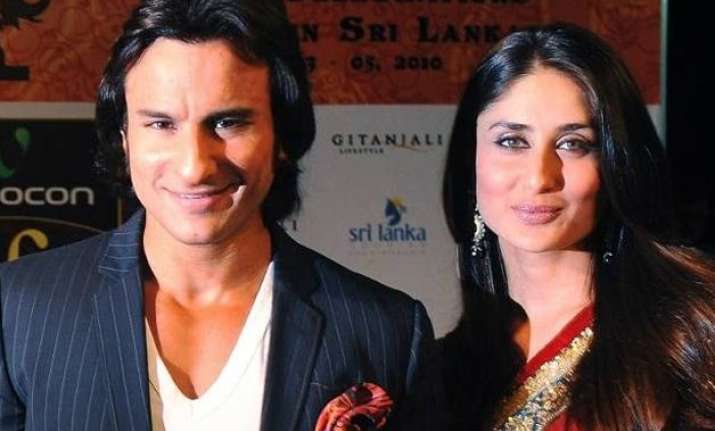 New Delhi: Saif Ali Khan and Kareena Kapoor have been married for a couple of years now, but this jodi has never ceased to remain in the headlines. Their style, their romance, their trips, everything seems to catch the attention of the media.
The favourite couple have always been supportive of each other, whether it is one of them praising the other in interviews or defending each other. The couple have redefined made for each other.
Living by the same values, Saif Ali Khan stepped in to defend his wife who has been handling a mountain of question related to her pregnancy.
No, she is not pregnant but wherever she goes, people bombard her with questions about her plans to start a family.
It sure would have turned annoying for the Jab We Met actress, so her darling husband Saif Ali Khan stood up for her and said this to a leading daily:
"Don't you think it's disturbing how often women in the industry get asked when they are getting married or having babies? It comes from a certain mindset, as if pressuring them to retire and not applaud that they are working."
Woah! Straight and apt.
We are sure all the actresses and women who are petrified of society's questions would wish they had a gentleman husband like chote Nawab, Saif Ali Khan!