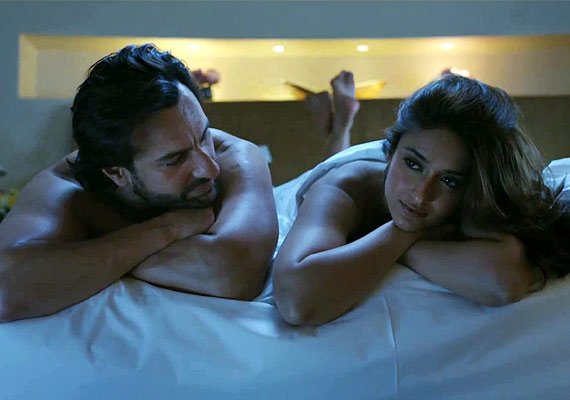 New Delhi: Saif Ali Khan's Happy Ending is out with yet another song titled 'Jaise Mera Tu.'
Showing a great camaraderie between the two love birds, the song also offers another very soulful track by Arijit Singh. Jaise Mera Tu gives you all the beautiful reasons to smile, ponder your relationship and support and express your love to your partner.
The song progresses by showing how Saif is all over in Ileana's love and how awe-struck the man feels with her presence. While the petite actress Ileana amazes with her beauty in the video, she also enjoys her 'in-love-status' with Saif.
Jaise Mera Tu seems to have been building chemistry between the two in the film as what comprises the video is the playful mood created by the couple. Both Saif and Ileana are shown playing a few love games, hanging out and doing romance.
The actor too touches funny side of himself as he wears pasties in a strip tease game, shown as one of the shots.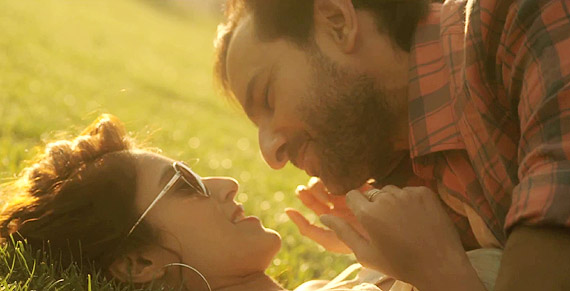 Here too, Arijit Singh seems to be taking on his singing with his usual effortless style. A lively romantic number moving on with the shield of a voice like Arijiit, Jaise Mera Tu is not something unusual but definitely worth appreciation.
What entice you more than the songster's prowess are the enchanted locales used in the picturisation of the video. How well a shot seemed synchronised when a couple is exchanging a few moments of love as a filtered ray of sun trespasses by them!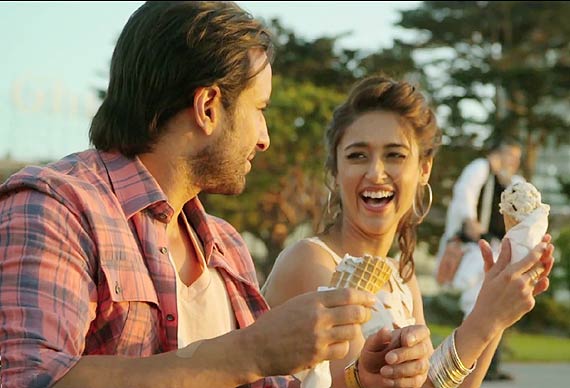 Also, those cuddling-intimate scenes in the song look lovely and not intense.
'Fariyaad karti, tumhe yaad karti…sochti hu tumko baar baar…' – the lyrics do not sound really 'out-of-the-box' but pierced with a music crooned by Sachin-Jigar and a sheer clinking voice by Priya Saraiya make the overall approach simply beautiful.
Happy Ending that so far looked like a cheery, peppy film has shown an array of soft emotions and crafted bulge of happiness with Jaise Mera Tu. The song is all about celebrating the richness of love and how 'staying happy' in a relationship is not that difficult.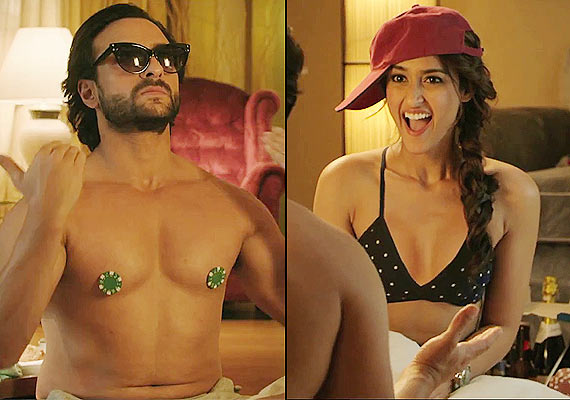 Here, despite Arijit Singh's fine voice, Jaise Mera Tu attracts charm due to its pleasing visuals.
Claiming it formally, I would say that you are more likely to like the song only after watching it.
Thus, watch the new song from Happy Ending starring Saif Ali Khan and Ileana D'Cruz titled 'Jaise Mera Tu' here…
'Happy Ending' also stars Kalki Koechlin, Govinda andb Ranvir SHorey apart from Saif and Ileana and is releasing on November 21. The film is produced by Saif Ali Khan, Dinesh Vijan and Sunil Lulla and written & directed by Raj Nidimoru & Krishna DK.