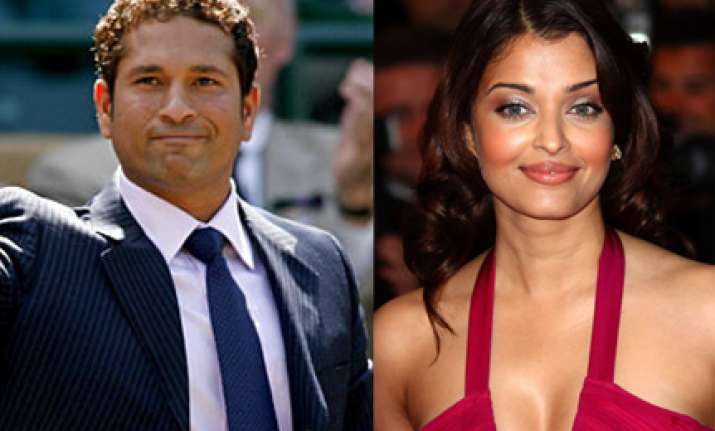 Election fever has gripped not only ordinary citizens in poll-bound Maharashtra but also celebrities like cricket icon Sachin Tendulkar and Bollywood actress Aishwarya Rai who have applied for voter cards online.
 Other celebrities who have applied for the voter ID card include Akshay Kumar, wife Twinkle Khanna, actress
Sonam Kapoor
and father
Anil Kapoor
, Neha Dhupia, Preity Zinta and Kim Sharma.
 "Sachin had applied online for the voter ID. As his name was already in the list, the card was prepared immediately," District Deputy Collector and Deputy Election Officer Sanjay Bhagwat told PTI.
Sachin's manager collected the card from the commission office on Thursday.  Aishwarya has provided most of the details except her date of birth and soon her card would also be ready, Bhagwat said.  
Akshay, whose name was not in the voters' list, applied online. "Now his name has been included in voters' list and soon he would get the I-card," Bhagwat said.   
Sonam Kapoor, Anil Kapoor and Preity Zinta have been given their cards, Bhagwat said.
Earlier, the Commission had taken special efforts to make a card for melody queen Lata Mangeshkar in the absence of her details and photograph.  The officials downloaded her photo from the Internet and filled the form online.  
"Lataji was surprised to receive the voter card and also sent details of her family members for the card," Bhagwat said. PTI