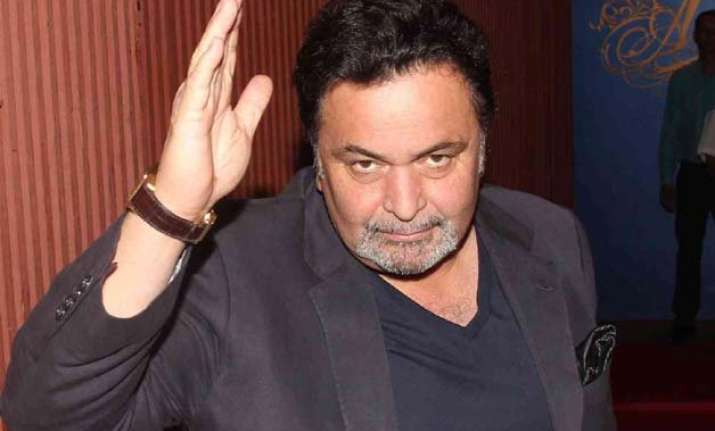 New Delhi: Veteran actor Rishi Kapoor has lashed out at BJP government over its MP Dilip Gandhi's remark who said that no Indian study suggests tobacco use leads to cancer. In a series of tweets, he asked the government why it bans film and beef but not tobacco, cigarettes and gutka.
Ahmednagar MP Dilip Gandhi, who heads a parliamentary committee examining the provisions of Cigarettes and Other Tobacco Products Act, said on Monday, "All agree on the harmful effects of tobacco. But there is no Indian survey report to prove that tobacco consumption leads to cancer. All the studies are done abroad."
Accusing the government of double standards Rishi kapoor tweeted, "Tobacco kills but not in India. Up in arms against this lobby because it is rich and they buy politicians. Jaago grahak jaago. FIGHT THEM."
In a direct attack to the BJP led government, Kapoor said, "Ban Beef! Ban films! Why not ban TOBACCO,CIGARETTES, GUTKA?? . Coz it makes money for politicians? Get real people. Jaago logon! Answer BJP."
He was referring to recent ban on beef in the BJP ruled states of Maharashtra and Haryana. The government in both the states passed legislation banning the slaughter and consumption of bull, bullocks and cows a punishable offence.
Last month, he had openly questioned the ban through his tweets which drew a huge debate among the supporters and detractors of beef ban. He was criticized for his stand and faced flak from the right-wing groups for his comment.
Referring to the criticism over his beef ban stand, Sr. RK tweeted, "All this crap of beef ban and screwing me,Pehle Desh ko Tambkhu se bachcho -TOBACCO. That kills! Discourage tobacco habits please friends."