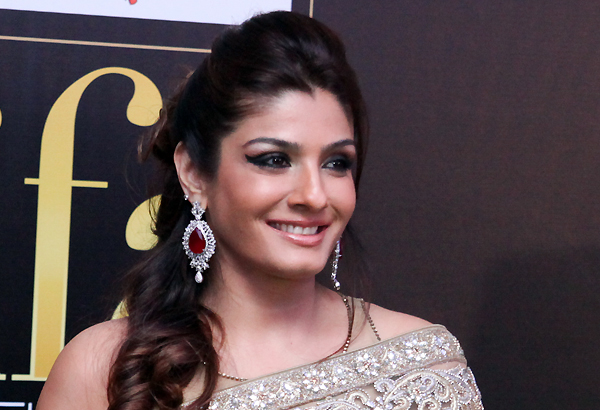 Mumbai, Aug 30: Actress Raveena Tandon, who is all set for her first major role in five years in 'Shobhana 7 Nights', will be seen playing a high-society cougar in the film.




(A cougar is an older woman who frequents clubs in search of younger men)  

In the Sudipto Chattopadhay directed film, the 37-year-old actress plays a socialite columnist and author named Shobhana, who gets into an intense relationship with a struggling actor in Bollywood.

Newcomer Amit Purohit will essay the role of the struggler, who turns to prostitution to survive his journey into Bollywood.

"Raveena's character 'Shobhana 7 nights' bears a close resemblance to some of the high society authors and columnists in Mumbai and is bold and sensual, sure to raise eyebrows," Sudipto said.

"When I narrated to Raveena about the toy boys and struggling male escorts in Bollywood, she did not believe me that it really happens. She was curious and so we decided to go to this particular coffee shop. Raveena, who wore a burkha, was stunned by everything that was happening," the filmmaker added.

Sudipto, who has also directed the controversial 2010 film "Pankh", is confident that Raveena has given an award-winning performance in the film.

The actress has already won the National Film Award for Best Actress for her performance in Kalpana Lajmi's "Daman".

"No doubt she is the winner of the National award, and I am confident that it is a never seen Raveena in 'Shobhana 7 Nights'. She will win a second National award for this film for sure," Sudipto said.