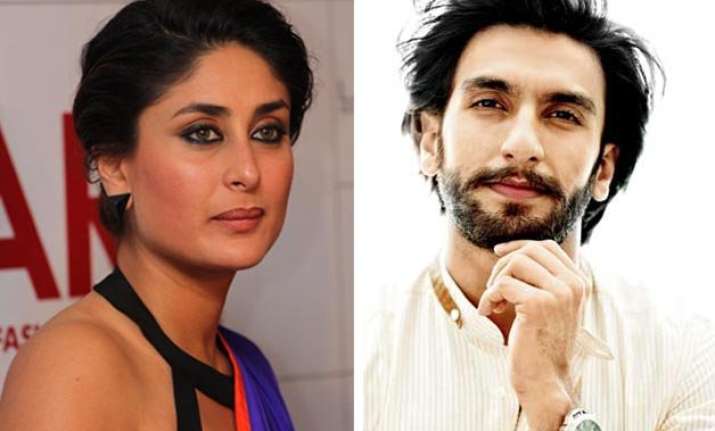 The always so active and energetic star Ranveer Singh's recent commments have reportedly offended Bollywood's style diva Kareena Kapoor Khan.
Ranveer has apparently said in an interview that Kareena should do more substantial roles and also that he has outgrown the fanboy craze for her.
Now, Bebo seems upset with his comments and might have taken it as an offence. Bebo refused the role in Sanjay Leela Bhansali's 'Ram Leela' (2013) with Ranveer as a co-star, and now she thinks he is hitting back at her.
This is not the first time that Ranveer has said something controversial about the 'Heroine' actress. On 'Koffee with Karan' Ranveer Singh openly said that Kareena played an important role in turning him from a boy into a man.
Who knew it was just the beginning of a cold war between the two. Seems like the once fanboy and admirer of Bebo has changed a bit maybe and by the looks, the reason could be Kareena walking out of 'Ram Leela'.
The 'Gunday' actor is now working on his second project with Sanjay Leela Bhansali in 'Bajairao Mastani' along with Deepika Padukone and Priyanka Chopra.