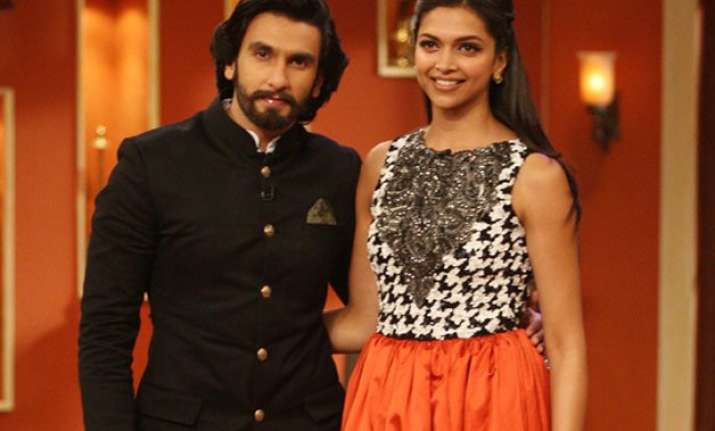 New Delhi: Love relationships in B-town have always been kept under the wraps. Not many celebs are seen opening up about their relationships in public space and same goes with Bollywood hunk Ranveer Singh and the stunning Deepika Padukone.
While the hottest couple of the tinsel town has always refrained from talking about their relationship and has never made it official, however, their sizzling chemistry both off and on-screen and their strong bonding becomes conspicuous in their public appearances.
Speculations are rife that the love birds Ranveer and Deepika moving in together.
Ranveer Singh who is currently shooting for Sanjay Leela Bhansali's 'Bajirao Mastani' has recently moved to Goregaon post his surgery so that he could be closer to the sets of the film.
The couple stir a buzz when Deepika too decided to shift to Goregaon.
However, the hot couple has not moved in together yet.
The Bollywood diva has moved into a hotel in Goregaon which apparently is quite close to Ranveer's place, in order to be closer to the set of her upcoming film Bajirao Mastani and didn't want to waster her time in travelling.
Seems like Ranveer-Deepika are as serious about 'Bajirao Mastani' as they are for their relationship.
Sanjay Leela Bhansali's 'Bajirao Mastani' which also stars Priyanka Chopra along with Ranveer and Deepika is slated to hit the theatres on December 25, 2015.