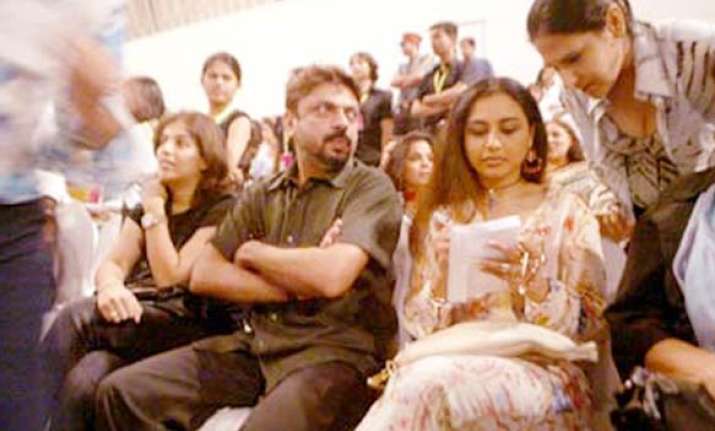 Bollywood actress Rani Mukerji and film maker Sanjay Leela Bhansali are back on talking terms, says a media report.
An insider reveals that it was the Guzaarish director who took the effort of patching up with his one-time favourite heroine.
They worked together in Black and Saawariya (2007) but then due to a misunderstanding kept their distance from each other for the last three years.
Bhansali, the report says,  recently watched No One Killed Jessica, and was impressed by Rani's performance and sent her a congratulatory message.
That was all it took to break the ice between the two.
She texted him back. And all is well between them.
Adds an insider, "Rani and Bhansali were good friends even before they started working together. In fact, their professional equation during Black only strengthened their bond.
"She agreed to do a small role for his film Saawariya, even though she knew it wouldn't help her career. It was all good even after the film released and tanked at the box-office."
Vaibhavi Merchant, who is close to the actress as well as the director, tried to patch them up but they were both not ready.
They didn't even want to see each other and even ensured that they never attended the same public events. But now, things are back to normal.
Their friendship turned sour over Yashraj film Dil Bole Hadippa.
Bhansali claimed it was not a coincidence that his sister Bela's film (which was offered to Rani) was titled Haddipa. He felt betrayed that she'd stolen their title, and sent Rani an angry text message.
The actress has her own reasons for loyalty for the YRF film, and replied in the same tone. After that they never spoke to each other.