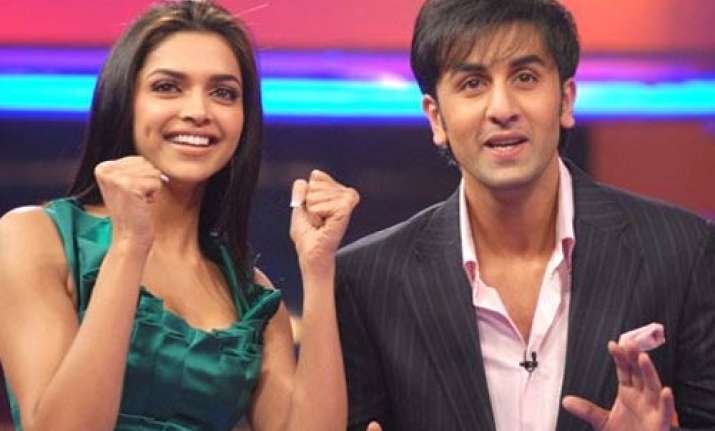 Film maker Ayaan Mukherji wanted Deepika Padukone for his next film featuring Ranbir Kapoor in the lead role, but the latter has refused to act with her, says a media report.
This is Ayaan Mukherji's second directorial project.  The Wake Up Sid director became close friends with Ranbir, while shooting that film.
The report quoted a source, "Ranbir was already a star at the time while Mukherji was a nobody. He agreed to do the film even so and the director is indebted to him for that."
And because of the history they share, the young filmmaker might have to forget about working with RK's ex, despite being keen on doing so.
The role of the girl in his next is of a modern girl with traditional values - something similar to DP's character in Love Aaj Kal.
The report quotes the source, "When Ayaan told his buddy that he wanted to sign Deepika for his next opposite him, RK flatly said no.
"Apart from the fact that it would be awkward for him to work with an ex-girlfriend on the sets, her spewing venom on him on Koffee With Karan and the news reports that followed after that, had upset the actor."There still is too much bitterness left between the estranged couple. Now, the director is in a fix."
Says Mukherji, "It is not true. Speculation is pointless right now because the truth is that I am still in the process of writing the script of my film.Only when the script is finalised, will we decide who suits the part best, and then approach that actress with an offer."A source close to Ranbir says, "Ayaan is still working on the script so the heroine has not even been discussed as yet. Ranbir has asked him for a narration."