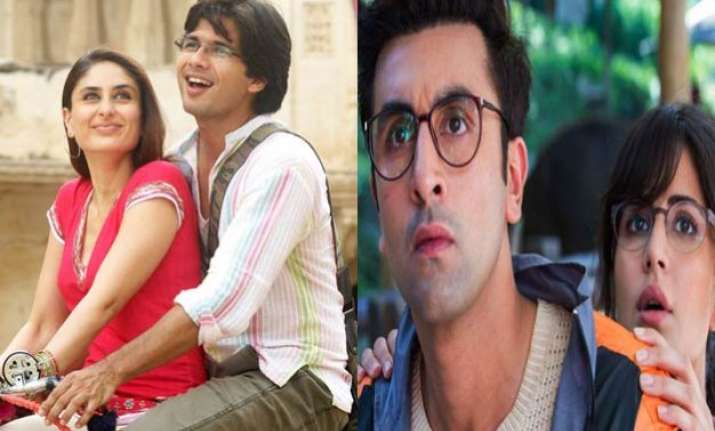 New Delhi: The news of Bollywood's 'it' couple breaking up stunned cine buffs last week. Actors Ranbir Kapoor and Katrina Kaif called it quits after being together for seven years.
Much has been said and written about this breakup in a very les span of time. Apart from Kat and RK, who obviously are going through one of the hardest phases of their life; there is another person who is having sleepless nights. Anurag Basu, the director of their upcoming film Jagga Jasoos.
The movie has created quite a buzz for more than one reasons - Ranbir's reunion with Anurag after the duo delivered a marvel 'Barfi', Ranbir and Katrina coming together after 'Rajneeti' and Ranbir donning the character of a detective for the first time.
With these factors playing the role of angels for the movie, it is sure to be affected by the demonic shadow of the lead pair's real life break up.
If reports are to be believed, the shoot for the final schedule of the movie has been delayed by two months. The team were also slated to fly to Morocco by the end of this month but that has been pushed to March as of now. Also, the Mumbai leg of the shooting which was to be shot in 15 days was hurriedly wrapped up in just three days.
Apparently, the film's crew is also anxious as to how they will go about with the rest of the shooting.
Kat-Ranbir's  break up has an uncanny resemblance with the split of Shahid Kapoor and Kareena Kapoor Khan. The couple broke up before their movie 'Jab We Met' hit theatres. Insiders from the industry had revealed that Sasha and Bebo used to fight on the sets of the Imtiaz Ali directorial.
Shahid and Kareena's break up was termed unfortunate by their director Imtiaz, who also feared that it would affect his movie's collections. But his apprehensions turned upside down as Jab We Met became the biggest hit of that year. It was said then that Shahid and Kareena delivered their career-best performances.
Well, these statistics about Jab we Met might be comforting for Anurag Basu. However, since the movie is still in the filming process, his major concern will be bringing the alleged ex-couple together and igniting some spark between them so the chemistry doesn't look dull.
Let us see if 'Jagga Jasoos' becomes the next 'Jab We Met'.