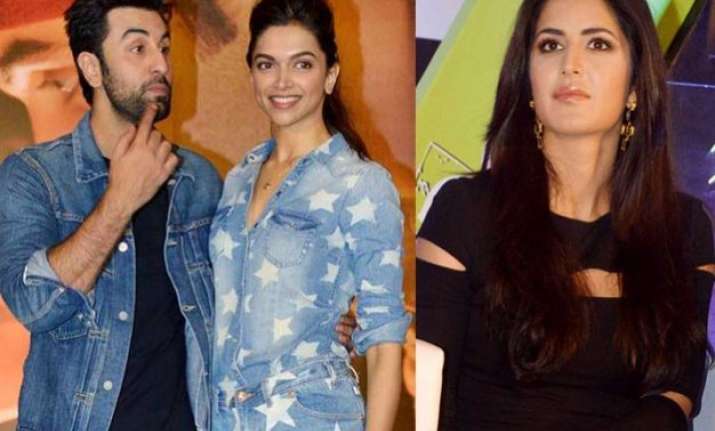 New Delhi: Ranbir Kapoor is a 'free bird' nowadays after break up with girlfriend Katrina Kaif. While Kat has immersed herself in work to heal the broken heart, Ranbir is finding solace in his ex-flame Deepika Padukone.
The 'Barfi' actor, reportedly, calls up Deepika quite frequently nowadays and she makes sure to talk to him during the shooting breaks.
All this information is coming from a blind article posted in Mid Day. The paper published that this actor, who has just gotten out of a long relationship, is trying his level best to connect with his ex.
The report further states that the actor and his ex have starred in films together and she was apparently his shoulder to cry on when his relationship hit a rough patch. Here's the full report published by the daily.
"He is keeping himself distracted by staying engrossed in work and catching up with friends once in a while. He regularly calls up his ex-girlfriend and co-star to talk about all that's happening in his life and find out what she is up to. He has also told her that he is impressed with how her career is headed at the moment. Although she is dating someone one and busy with her own work commitments, she has been entertaining him.
She is extremely fond of him, despite the fact that their break-up years ago had left her shaken. He calls her up frequently, and she makes it a point to speak to him during breaks in between shoot. No one knows what exactly is on the actor's mind since he is still nursing a broken heart. But he is definitely trying to find some solace in his ex-flame."
From all this information given above, the only name we could come up with is Ranbir Kapoor. However, we don't know the substance of truth present in this blind news item.