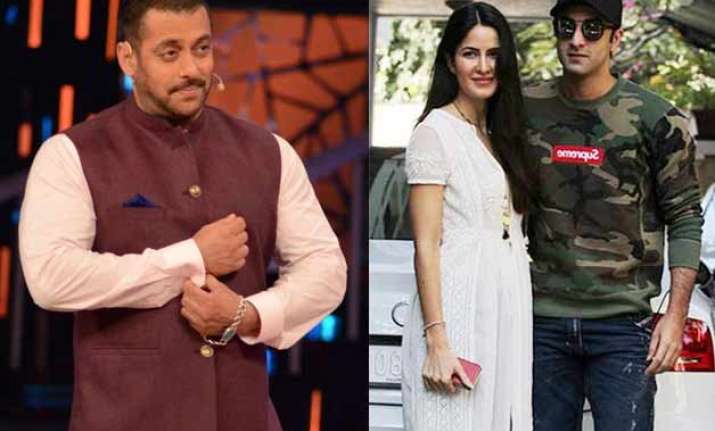 New Delhi: One of the most adorable couple of tinsel town Ranbir Kapoor and Katrina Kaif has officially parted ways.
Their break-up has been one of the most shocking news this year so far.
While the now ex-couple seems to be coping up with their split, there have been several speculations about the reasons behind their break-up.
Infact, it was also rumoured the ex-flames of Ranbir and Katrina, Deepika Padukone and Salman Khan respectively, might have a role in their split.
Though, Deepika seemed to be no where in action post Ranbir-Kat's break-up, Salman Khan has been spotted with Katrina recently.
Infact, according to the gossip mills, Katrina even went on to meet Salman soon after her break-up.
While there has been a buzz about Salman and Katrina's growing closeness these days, it seems the 'Bajrangi Bhaijaan' actor doesn't like the rumours much.
According to the sources, Salman Khan actually had nothing to do with Ranbir-Katrina's break-up and doesn't have any role to play in it.
A source was quoted stating, "Salman is not the sort to solicit his advice to anyone. He has stayed away from Katrina and maintained a healthy distance when she started dating Ranbir. Why would now be any different? He doesn't want to intervene and at the party where they met, he was simply lending an ear and hearing her out. It seems that the topic of RK didn't crop up at all and the two ex-lovers were actually discussing other things".
Well, it seems Salman played safe this time and didn't want any more of the controversies from the past to hit his present or future.