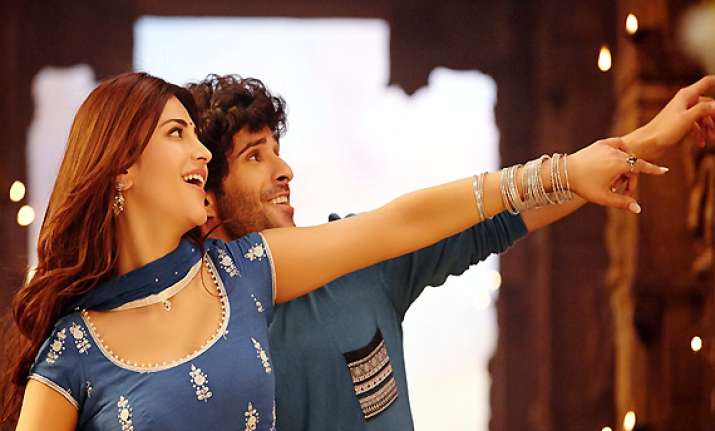 The lady from a small town village (Shruti Haasan) is wooed by a crazy NRI  guy (Girsih Kumar) at a wedding.  Their families (Randhir Kapoor, Poonam Dhillon, Sonu Sood and Vinod Khanna) go into an overboard drama providing a high dose of extra emotion.
The lady leaves for her village alongwith the tough brother. The NRI follows them there and tries his best to win over the Bigg brother. Will he accomplish his target? Prabhu Deva's Ramaiya Vastavaiya serves this old masala in a new packet which is tasteless.
Innovation will be a fake expectation from this bygone era's drama portrayal. Prabhu Deva, who is known for his action flicks, doesn't show similar command over romanticism in Ramaiya Vastavaiya.