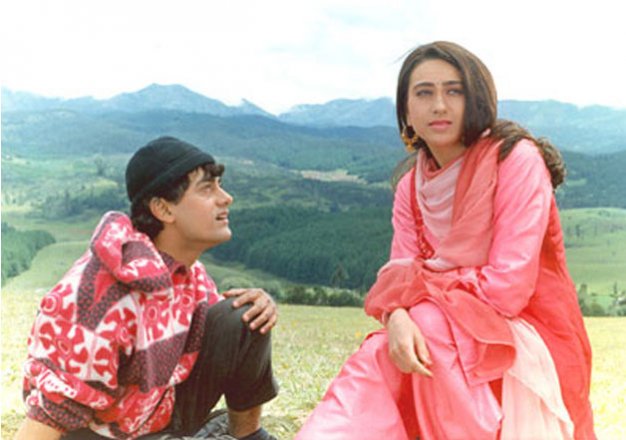 New Delhi: Raja Hindustani- the Aamir Khan and Karisma Kapoor starrer movie today completed 19 years since its release on 15 November 1996.
The Hindi drama romance film beautifully portrayed the true love emotions between Aarti (Karisma Kapoor), the daughter of a rich tycoon and Raja Hindustani (Aamir Khan), a cabdriver.
The sizzling chemistry of Karisma-Aamir touched million hearts. The movie earned ₹2111.5 million worldwide and it was declared as an all time blockbuster by Indian box office.
While Aamir-Karishma garnered immense praise for their acting, the factor which made Raja Hindustani more special was its heart touching music. All its songs became chartbusters within no time of its release and helped in making the movie a blockbuster.
The soundtrack album has sold 1 crore (10 million) copies, and it is one of the best-selling Bollywood soundtrack albums of all time.
Even today, after 19 years we get nostalgic when we hear the song 'Pardesi .. Pardesi'. Let's take a walk down memory lane and sing the golden songs.  
1. Poocho Zara Poocho
2. Aaye Ho Meri Zindagi Mein
Female Version
Male Version
3. Kitna Pyaara Tujhe Rab Ne
4. Tere Ishq Mein Nachenge
5. Pardesi Pardesi
Sad version