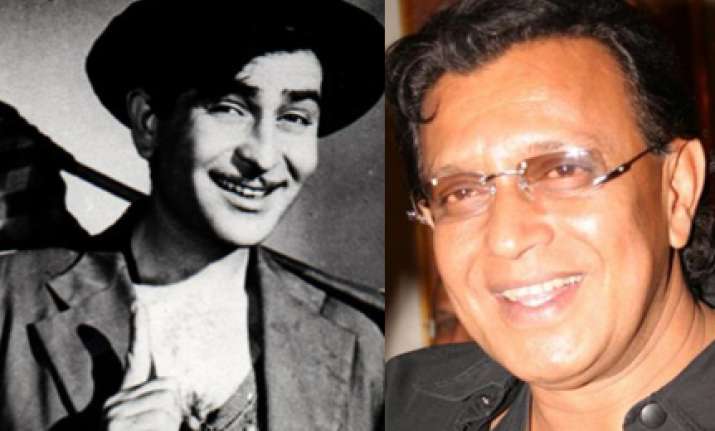 Even today the mention of Raj Kapoor's name lights up many a Kazakh face so does yesteryear actors Mithun Chakraborty and Jeetendra, who enjoy more popularity than present-day Bollywood icons Shah Rukh Khan and Aishwarya Rai.
Bollywood classics and family dramas are very much in demand in the central Asian country even after years of their release. People do not get a chance to see new releases because of distribution hassles. 
Most of the films are available in VCD and DVD formats in almost all music shops. In most of them, there is a separate row for Bollywood films, all dubbed in Russian and local languages. 
There is also a special 24-hour television channel named "Indian" which is beamed across the country. It telecasts Bolywood films, music and events related to the Hindi movie industry.
"Raj Kapoor is our all-time favourite. Kazakhs love his acting. The family bonding and social message in India films appeal very much to us," Batyr of the Uighur Music and Drama Theatre at the NauryzBai Batyr Street here, told PTI. 
He also loves films of Jeetendra and Rishi Kapoor. 
"I watched 'Bobby' (starring Rishi and Dimple Kapadia) many times," Batyr said. 
Batyr's first Hindi movie was "Shree 420", undoubtedly the most favourite film among Kazakhs. 
Young Gulmira, who works at a flower shop in the international airport here, is a great fan of Mithun. 
"I have seen his 'Disco Dancer' uncountable number of times. I cry every time I see the movie," says Gulmira, who has a number of Indian friends and chats with them on various issues including movies. 
"I also like Aishwarya and Shah Rukh though I have not seen much of their movies," she says. 
About Gulmira's favourite Hindi song, pat comes her reply: 'Jimmy jimmy' (from "Disco Dancer"). 
"Ordinary people in Kazakhstan and even young students know about Raj Kapoor. They know about Mithun Chakraborty, Jeetendra," says Ambassador of India to Kazakhstan Ashok Sajjanhar. 
At the popular Meloman chain of music and CD stores across the country, there is a special corner for Indian movies. 
"Most of the movies are no very new. Yet we have a considerable customer base looking for Indian movies," says the manager of a Meloman store at Dostyk Avenue here. 
"One exception was the Oscar-winning movie 'Slumdog Millionaire," she says. PTI