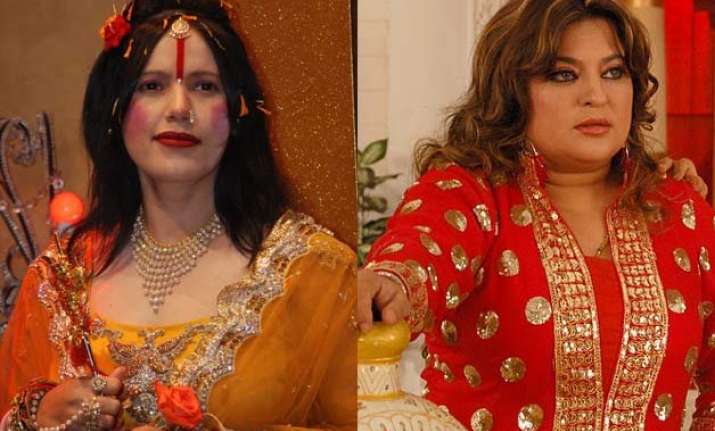 New Delhi: It seems like the controversies surrounding the self-proclaimed god-woman Radhe Maa are not going to end any time soon.
Just a few days back, Bigg Boss fame Dolly Bindra had filed a complaint against Radhe Maa alleging that she had received life threatening calls from the controversial god woman and even sought police protection as well.
And now, the Dolly Bindra has come forward with another shocking revelation about the self-styled god woman Radhe Maa.
The former actress has alleged that she had been asked by the godwoman to have a "sexual relationship with a stranger".
Bindra was also reported saying that even Radhe Maa's son and her follower had tried to molest her in front of her other followers.
Dolly Bindra has filed a written complaint about the allegation in Mumbai Police Station and has revealed 20 names in her complaint.
Reportedly, Dolly also claimed that such things are very common in Radhe Maa's satsang.
This shocking revelation about self-proclaimed god-woman Radhe Maa, who was also accused of dowry, harassment and encouraging superstition recently, has once again fumed the fire against her.