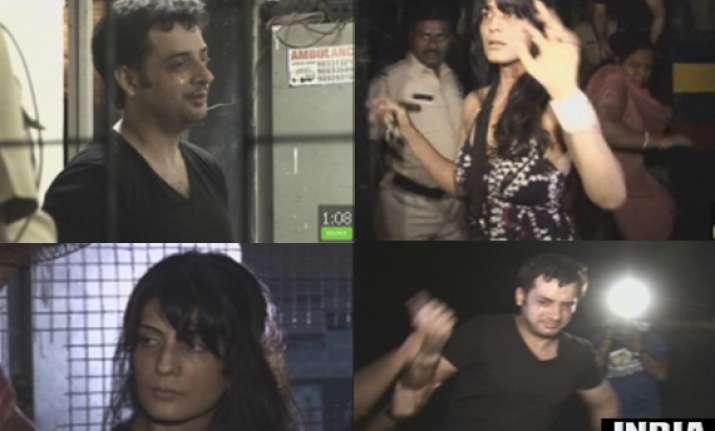 Mumbai, Apr 9: A smalltime Punjabi film actor Paramjit Sandhu alias Rocky and his girlfriend launched a string of abuses at Mumbai policemen and tried to hit them with fists and kicks, after police arrested them on charge of rash driving and driving under the influence of alcohol in Versova.
The actor's Ford Endeavour hit a cyclist on Sunday night, after which police detained both of them.  
Both Sandhu and his girlfriend, who claimed to be a fashion designer, were not in their senses at the time of arrest.  
The girl shouted : "Main Shah  Rukh Khan Hoon...Mujhe Famoous Karo.. Meri aur tasveer nikalo", alongwith a string of abuses at the policemen and camerapersons.  
It took the police four hours of persuasion to find out their identities. They were subsequently subjected to a medical test.