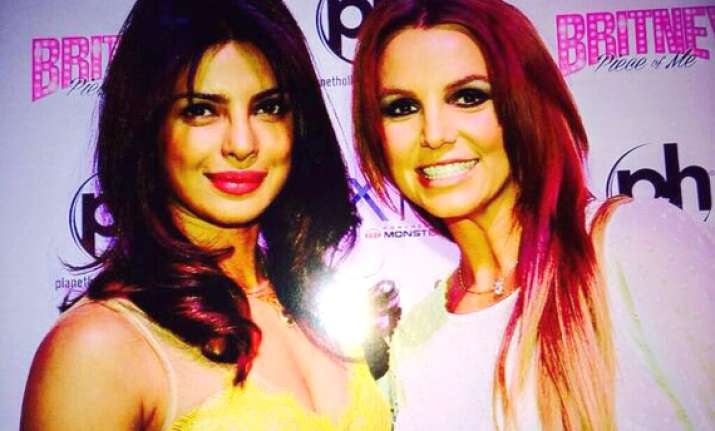 Priyanka Chopra seems to be taking her singing career to the heights of success. This "all-rounder" beauty who is garnering enough lime light internationally for her third single, ' I can't make you love me,' recently got clicked with another raving pop sensation worldwide, Britney Spears.
Our very own PC, who was busy promoting her album in NYC after attending IIFA posted the picture on Twitter and wrote, "Totally melting at this frame! Picture perfect! @priyankachopra and @britneyspears both in one frame!"
It appeared great to see two rocking divas who have got flair for music posing together in one frame. Priyanka's 'I can't make you love me' had already made it to the No.3 spot on Itunes India in less than 24 hours and had garnered more than 13 lakh hits so far.
While giving a statement to the media, Priyanka said "My cover of 'I can't make you love me' is really different because the original is a ballad and we have used dance music for my version of the song. Watch out for the video."
Well, we congratulate Priyanka for her success and wish to see her getting along with more internationally acclaimed celebs!