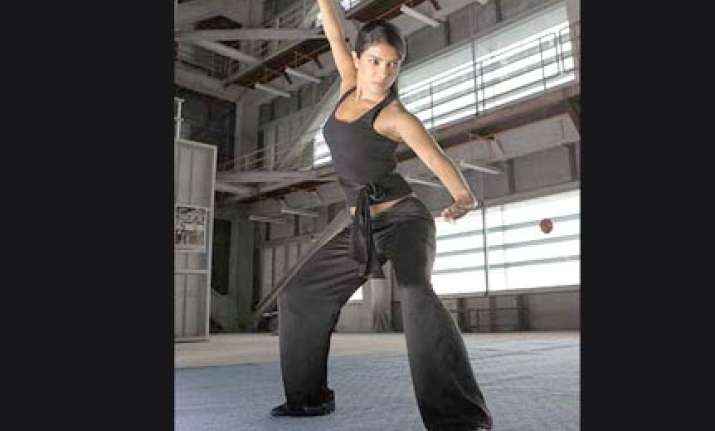 Actress Priyanka Chopra ays she is going to be xtremely nasty to the 13 cricketers participating on Khatron Ka Khiladi, the television show she is going to host. "I will completely ruin them. I will be very nasty to all of them," the actress says. She promises that just like Akshay Kumar used to perform stunts dur- ing previous seasons, she too "will perform lots of stunts, and do them in heels!" A About comparisons with Akshay, who hosted the pre- vious two seasons, she says, "There is not a possibility of a comparison between us.
Akshay is the original Khiladi. He has just made my job easier by setting the bar so high. I just have to take it forward from there." 
As for why she came on board for this show, Chopra says, "There were offers, but there was nothing that I felt I wanted to take out time for.Although I am busy with many movies this year, this show suits my personality -- I'm adventurous and sporty."The actress says that films will not take a backseat.
"I am working on Saat Khoon Maaf, and I will start working on Don 2 as soon as I am done with the show."
Priyanka, who recently won her first National Award for Best Actress for Fashion, says, "When I first said no to Fashion, Madhur (Bhandar- kar) said he would rather not make the film. He'd always say, `Dekh lena'... and here it is," she says.