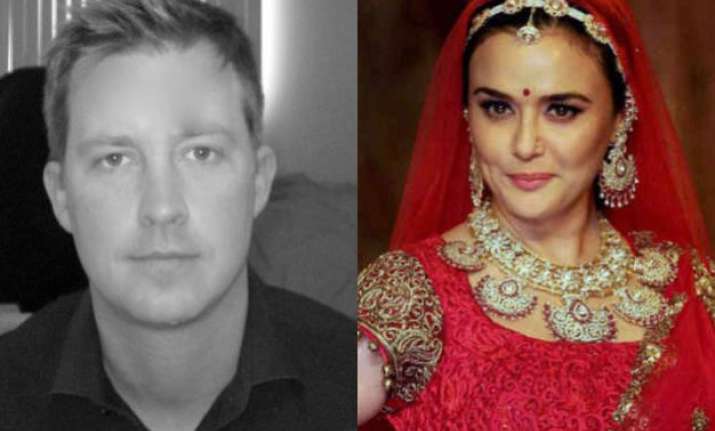 New Delhi: Actress Preity Zinta, who has managed to stay away from the bond of marriage for a really long time now, is about to get hitched. If media reports are to be believed, Preity will soon get married to her American boyfriend Gene Goodenough in a few days.
Gene and Preity met during an IPL match and their relationship is now 18 months old. It was rumoured that the couple will take the plunge in January on her birthday, but the star had rubbished these rumours.
However, seems this time it is really happening as a source close to the 'Soldier' actress has added weight to the news. The source told a leading entertainment portal that Preity told him, "It's a five day affair in the US from February 12-16. It would be great if you can join me in my moment of happiness."
He also added, "Preity has been thinking about tying the knot with Gene since quite some time. There were lot of rumours about their marriage happening last month and it seems that she chickened out then. All said and done, it mustn't have been an easy decision for her to take even now."
Amidst all the breakup news that is hovering Bollywood, this news is definitely a sigh of relief for cine buffs. It just certifies that, love and relationships still play am important role in the lives of our B-town celebs. Let's hope Preity and Gene get married soon and lead a blissful life.