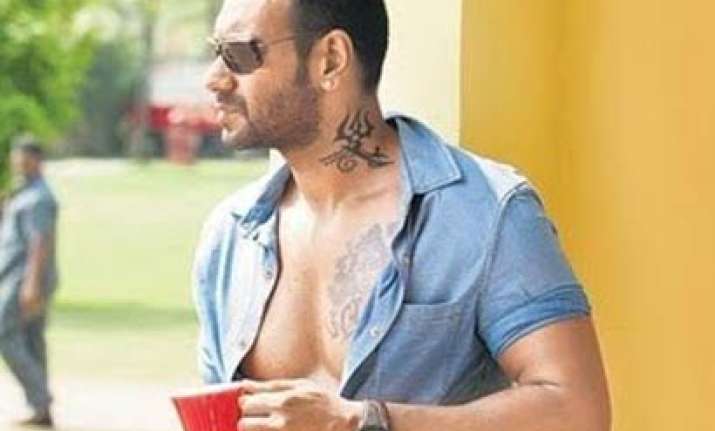 Bollywood star Ajay Devgn claimes he has got the box office numbers because he is different.
Madhur Bhandarkar and Kumar Mangat Pathak's Dil Toh Baccha Hai Ji is Ajay Devgn's third comedy within a span of a year. The earlier two were Atithi Tum Kab Jaoge and Golmaal-3.
Dil To Baccha Hai Ji took a promising start at the box office. Says he, "I'm the kind of actor who will sign up for any script that I'm convinced about. But, it is sheer coincidence that my last few films have either been madcap comedies or actionthrillers. Most actors are stuck in a groove. Some are kings of romance and others are action junkies. I'm one of the fortunate few artistes in Bollywood who has been able to juggle my films successfully.''
The actor believes that the audience wants an actor to constantly evolve.
"Predictable is boring, I'm not. I strive to do different films, because each year I have three to four releases. The audience has tall expectations from me.''The last five months of the year will see some jampacked action for Devgn,  who has Rohit Shetty's remake of Singham and Bol Bachchan,Says Ajay: "I'd be lying if I say I don't get tired working throughout the year. Of course I do. For a superstar, success is a double-edged sword. When you bring in the box office numbers, the industry expects you to push yourself. If I take it easy at this stage, then I will not be able to enjoy my reign.
"There is no substitute for hard work. The reason why Bollywood is being ruled by the 40-plus men is because all of us believe in giving the youngsters a run for their money.''