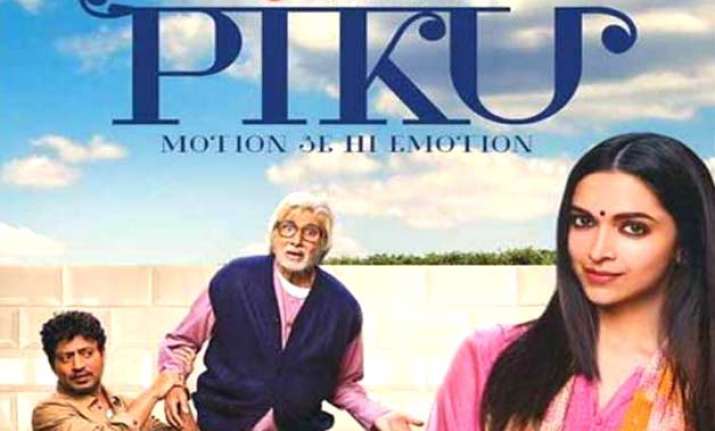 The posters and the title scream aloud, 'Piku - Motion Se Hi Emotion' and true to its title, there is nothing holding it back, literally and figuratively.
Shoojit Sircar, along with his team, who earlier gave us 'Yahaan', 'Vicky Donor' and 'Madras Cafe', this time with 'Piku' delivers a gem, that can go down in the annals of Indian cinema as one of the most entertaining films of the year.
'Piku' is a slice of life that tackles the "basic" truths with candour and humour.
Film: Piku
Cast: Amitabh Bachchan, Deepika Padukone, Irrfan, Moushumi Chatterjee, Raghubir Yadav and Jisshu Sengupta
Director: Shoojit Sircar
Rating: ****1/2
It portrays a dysfunctional Bengali family to the core. Based in Delhi's Chittaranjan Park, Bhaskor Banerjee (Amitabh Bachchan) is a cantankerous, hypochondriac septuagenarian, who constantly fears that he is "critical" with issues relating to his bowel movements or the lack of it. He suffers from chronic constipation and his life solely revolves around his defecation.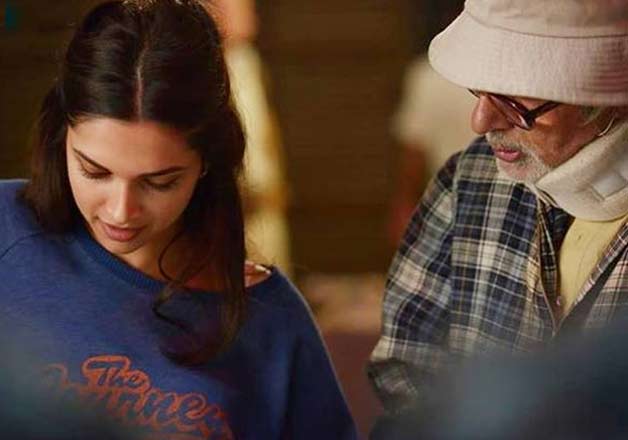 This leads his daughter Piku (Deepika Padukone) to sacrifice her personal life to take care of her ageing father. She is largely tolerant and indulges most of his idiosyncrasies. So much so, that she willingly agrees to a road journey from Delhi to Kolkata when he insists he wants to visit his ancestral place, to where he belongs.
The duo, accompanied by their Man Friday Boudhan and the owner of the taxi company, Rana Choudhary (Irrfan) as the driver, embark upon the journey. Throughout the journey, the film captures the fine nuances of its quirky characters through their bickering and squabbles.